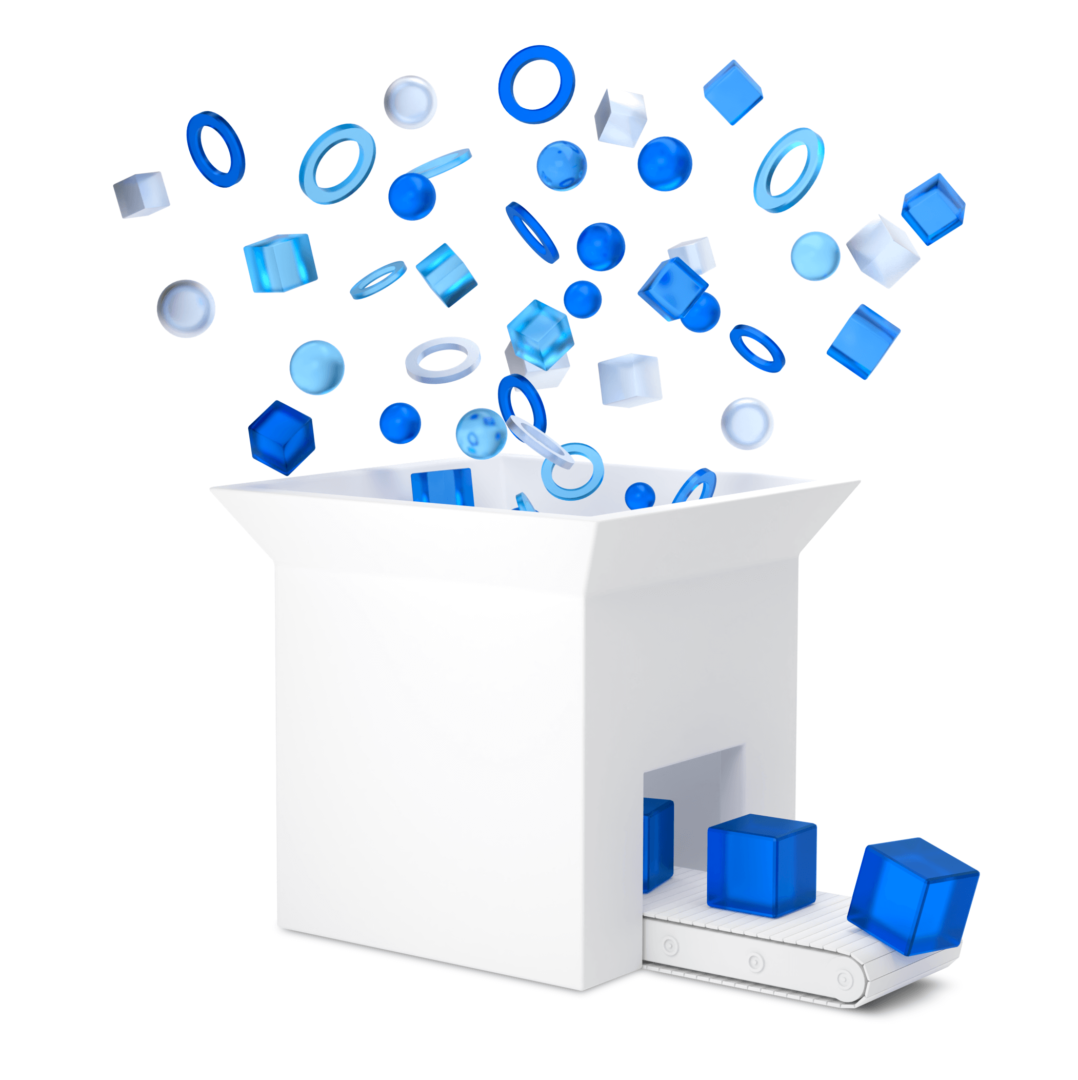 BRYTER Legal Intake
Cut the Noise
Kickstart your legal service delivery so you can focus on what really matters.
The Leading Legal Intake Solution
Better execute work
By organizing the intake of legal requests in one, central place, Legal teams can prioritize, automate, and delegate matters with ease.
Ready to go
Measure your go-live in days, not months, with a pre-built solution that requires no complicated, lengthy implementation process.
Start simple
Packages start at just 1,000 / month for unlimited requests and users, ensuring predictability as your team and responsibilities grow.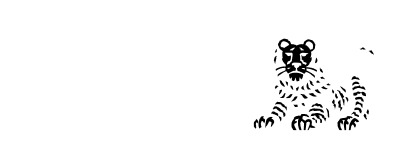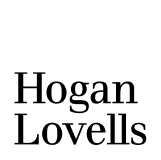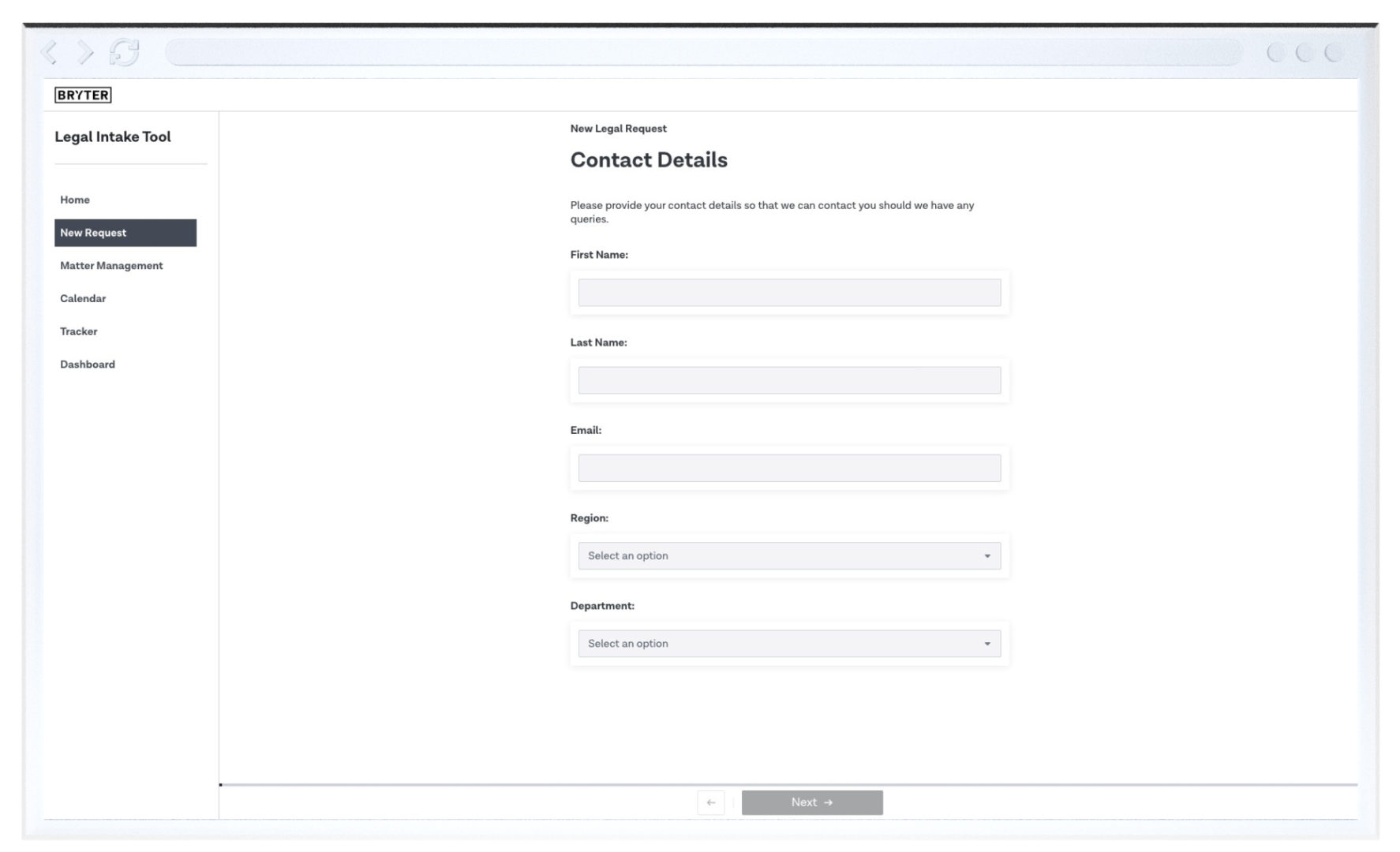 The information you need at the click of a button
Provide a simple, self-service request interface to your business partners, collecting all the information you need to get started, and routing it to the right expert automatically.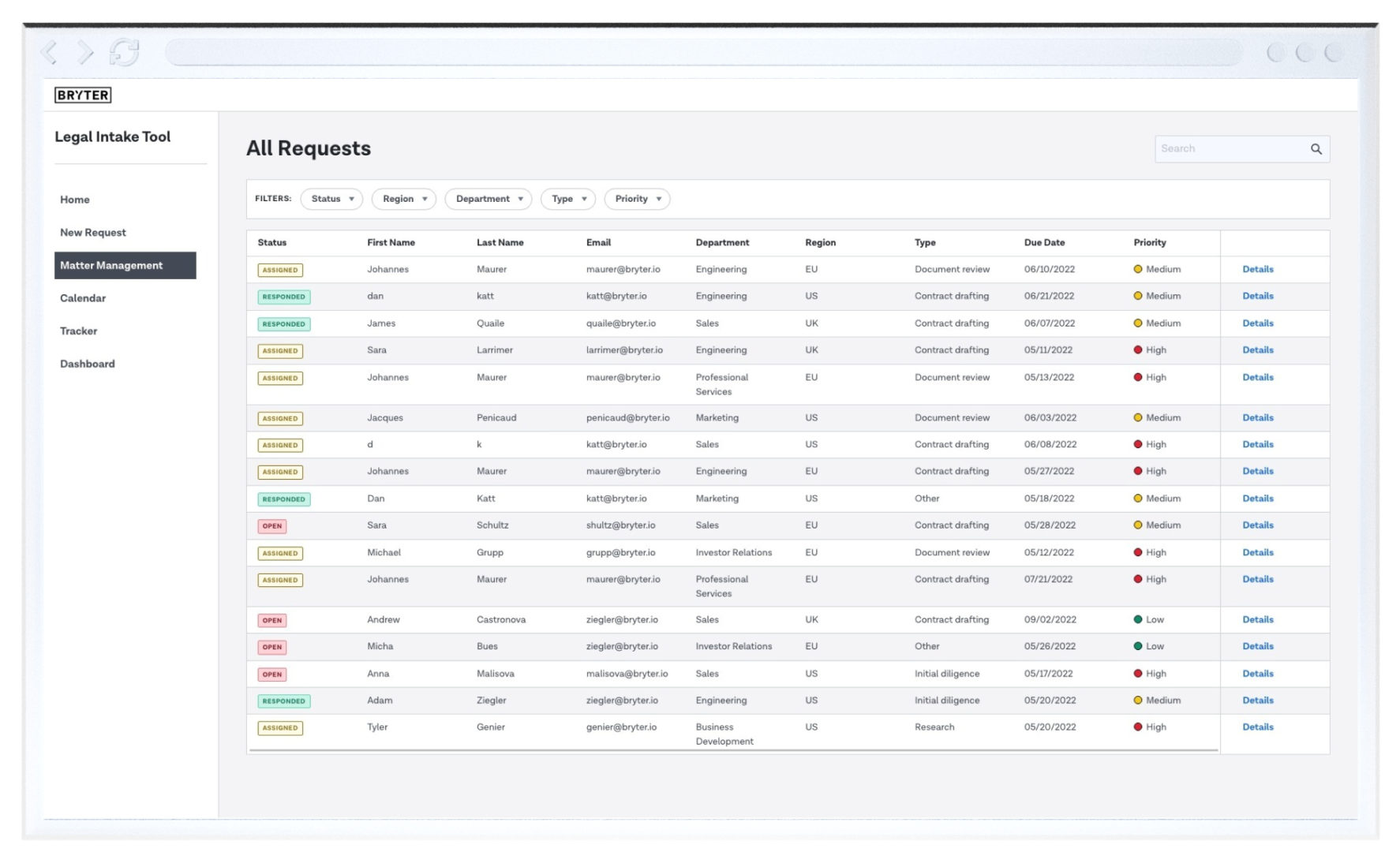 Matter Management
Say goodbye to losing track of your work with a matter management system that clarifies the nature of requests, who's responsible, and where it lies in your process.
Matter Deep-dive
Never miss a relevant detail with powerful tools to organize your records, cases, and matters, and custom workflows to resolve everything quickly, according to your process.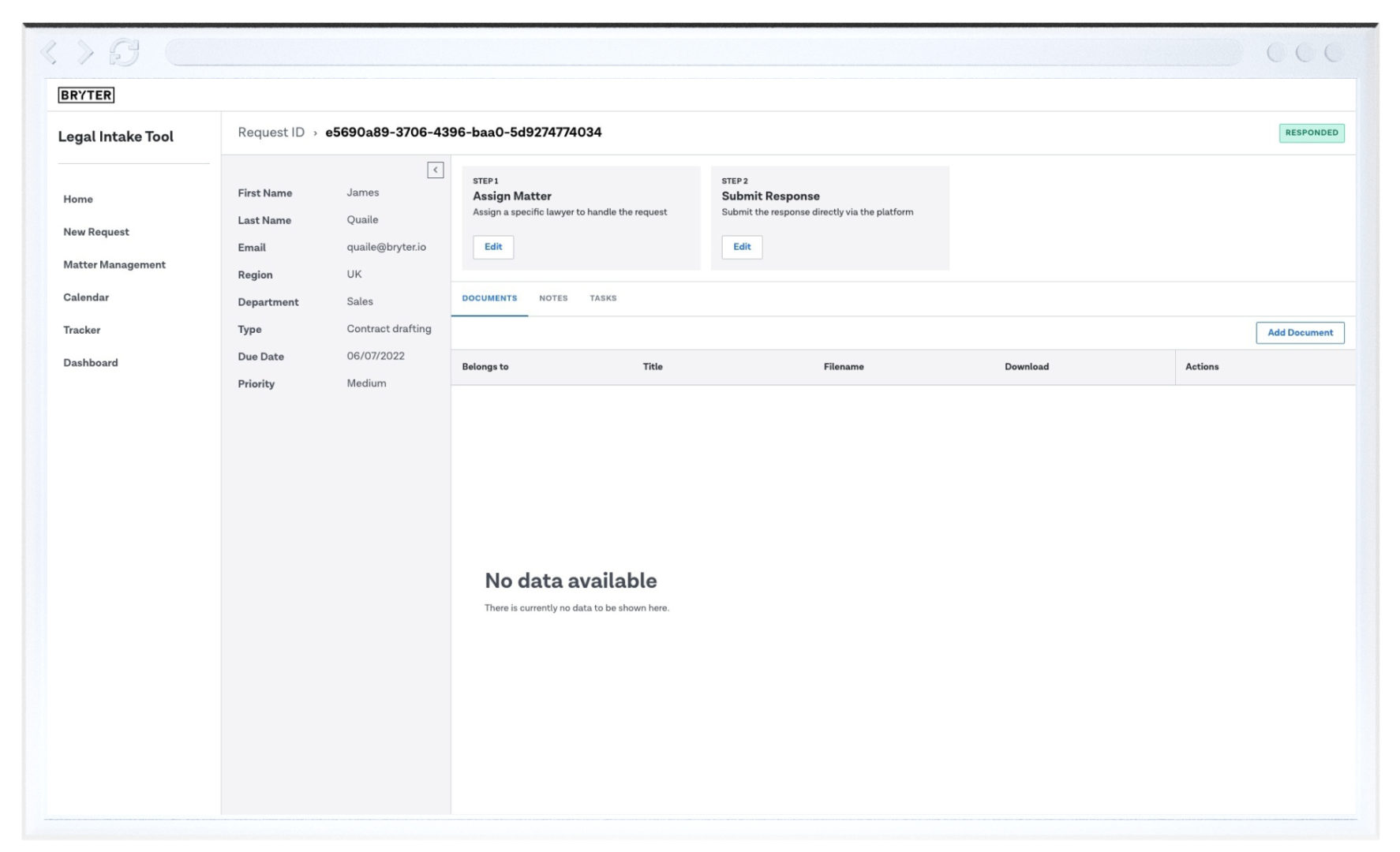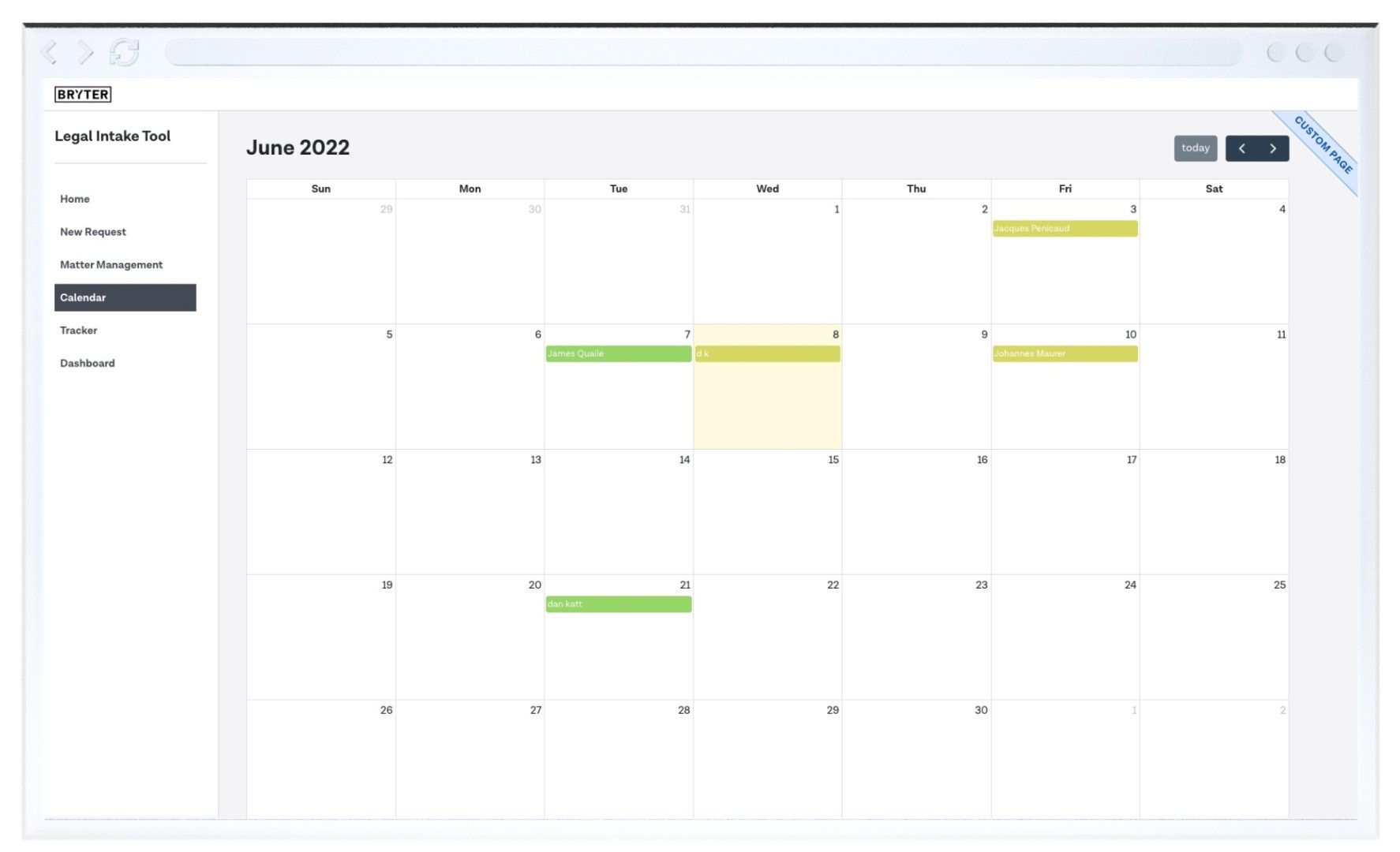 Never miss a deadline
Fulfill your commitments with a calendar that presents dates and deadlines in a simple, executable format.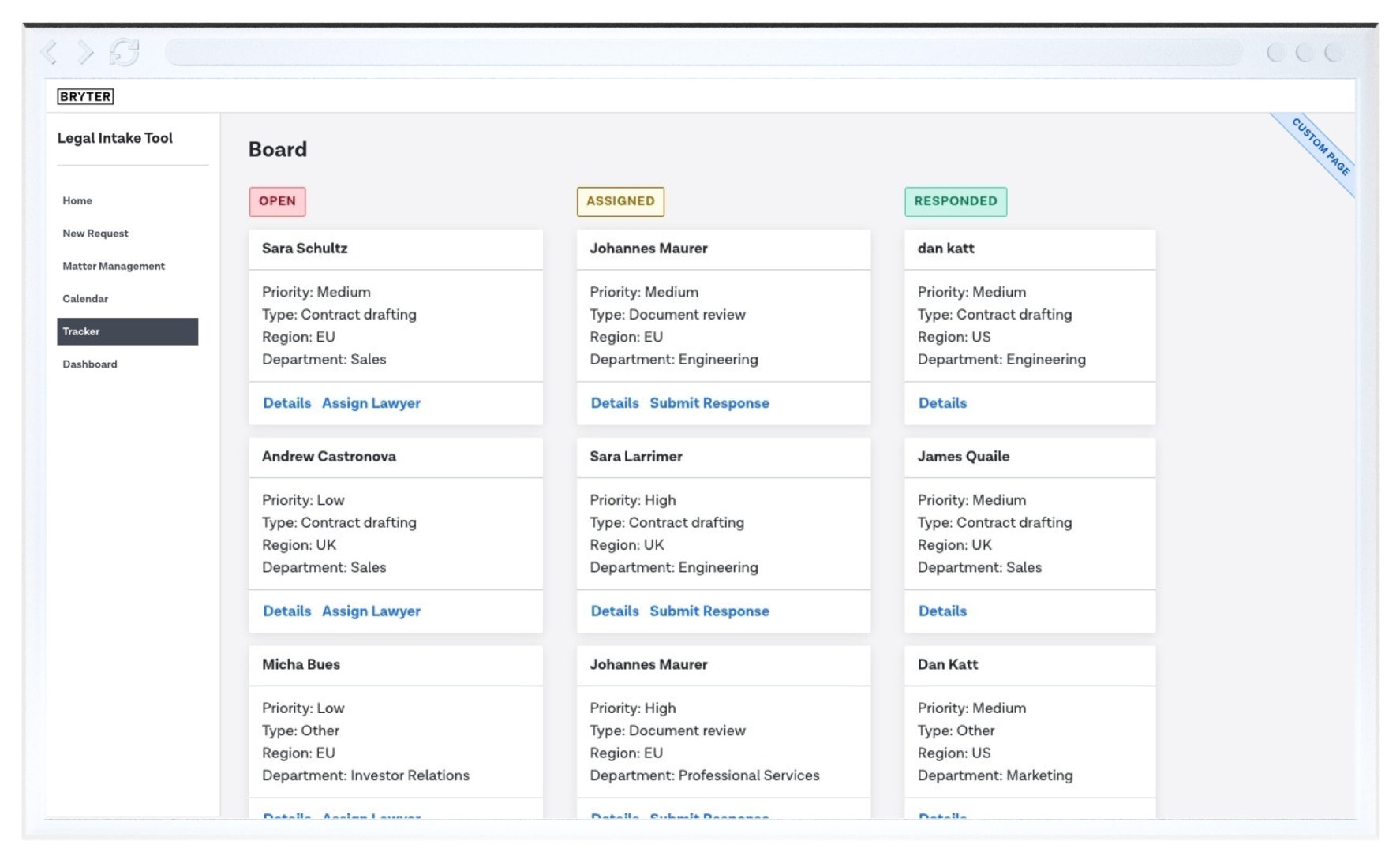 A top-down view
Maintain oversight over your work with a KanBan board that reveals the relevant details and status of work at a glance.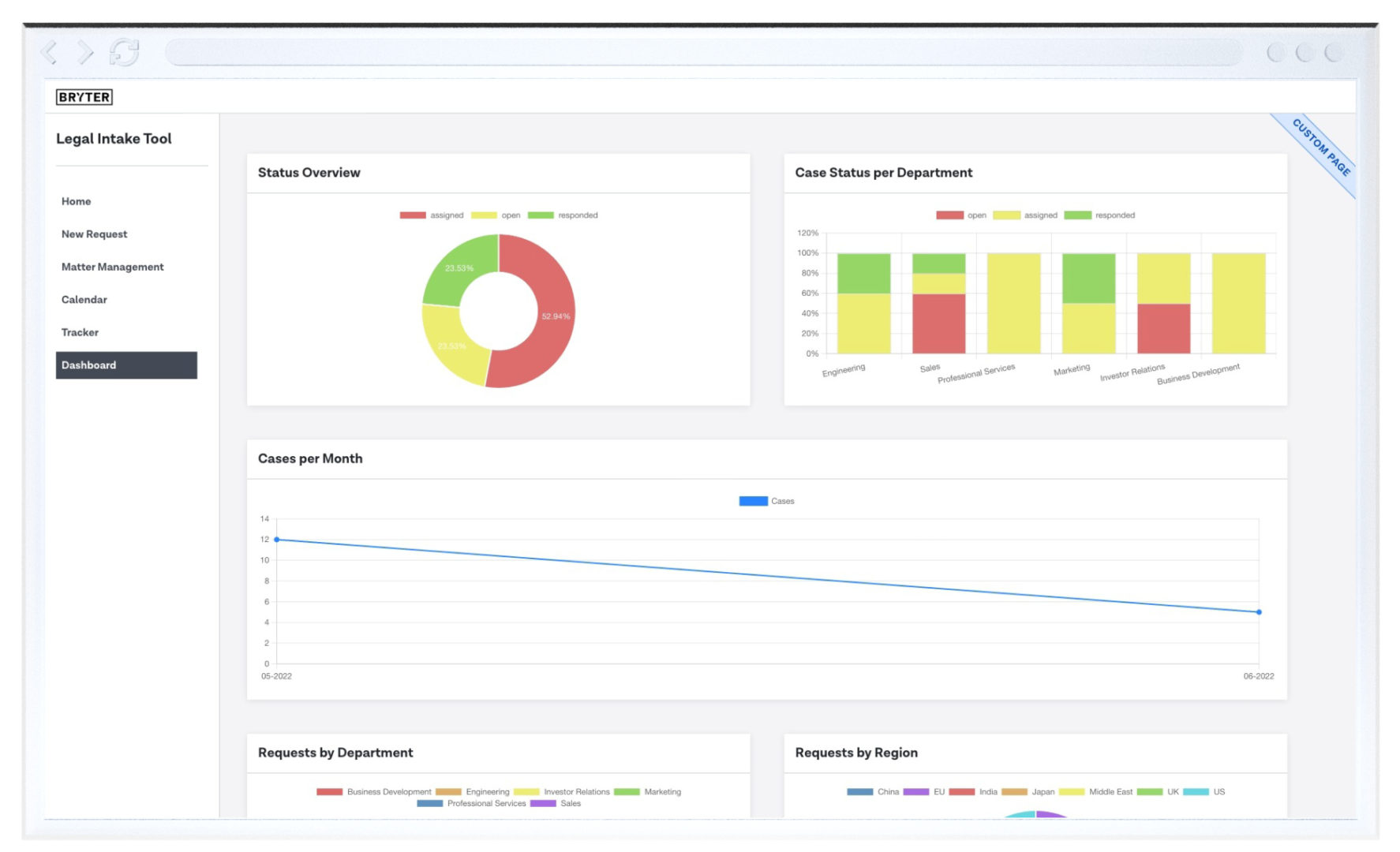 Get the insights you've always wanted
When requests are digital, rather than stuck in e-mail threads, you have the data you need to improve the legal function. Available dashboards help visualize and analyze the work your team does, simplifying KPI creation and driving constant improvement and more confident investment.