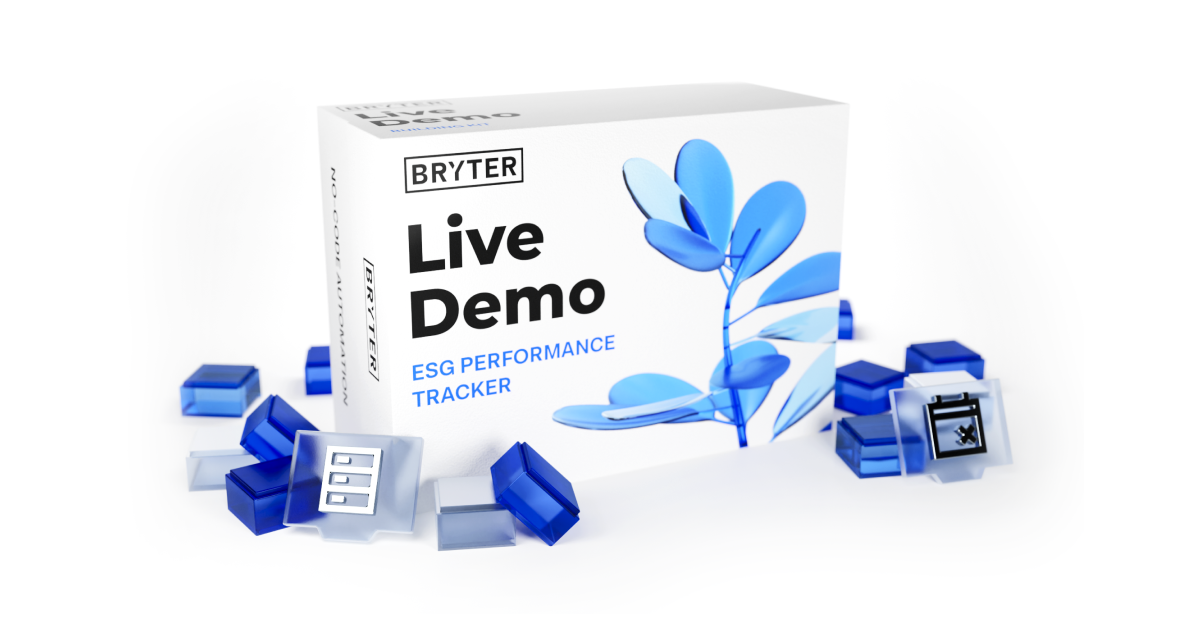 The Power of Workflow Automation
How to collect, organize, and report your ESG KPI data automatically.
See how fast and easy no-code workflow automation can be, as we demonstrate building an ESG Performance Tracker in 30 minutes.
The demo is best for:
Anyone interested in seeing workflow automation in action.
ESG teams looking for a way to cut down on the substantial time spent collecting and reporting on KPI data.
ESG-adjacent professionals aiming to streamline the process of sending relevant data to other departments.
What you will learn:
How professionals without programming experience build their own applications to automate standardizable services.
How BRYTER helps you automatically collect, store, analyze, and report on an abundance of KPI data.
What an automated ESG application actually looks like.
How to get started yourself.
Live audience Q&A.

Register for the demo
Trusted by the best
Thousands of no-code apps in use worldwide by leading law firms and corporations.