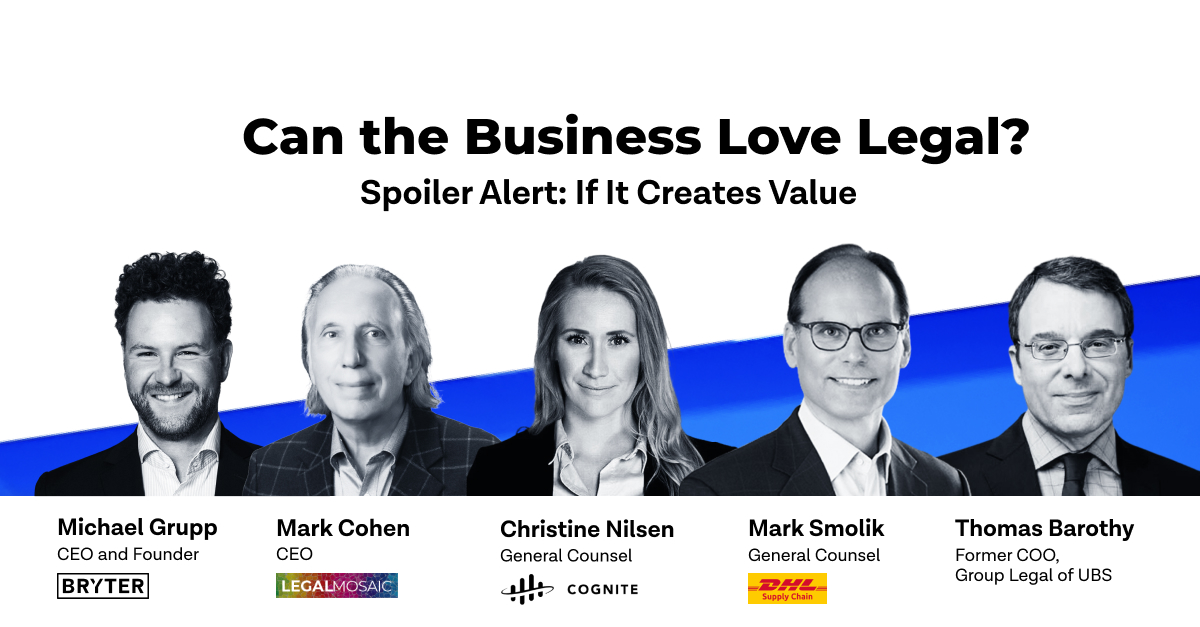 On demand webinar
The webinar is best for:
Legal Counsel
Legal Operations
During this session, our experts will cover:
The legal function is often at the bottom of the enterprise totem pole. That's because it is generally regarded as a cost center, not a value-creator — and a business bottleneck, not a facilitator.

So how does Legal get the love, budget, and C-Suite influence it craves? Short answer: Demonstrating value.
Join this session with Mark Cohen of Legal Mosaic and the Digital Legal Exchange and top General Counsel and Legal COOs, who will share their experiences, insights, and challenges when it comes to demonstrating value, and show how to cultivate a better reputation and improve engagement with the business.
Learn how to:
Make Legal think, communicate, and operate as a business function
Adopt a holistic data-driven strategy
Create a purpose-driven culture aligned with business priorities
Promote proactive, cross-functional integration between Legal and other business units
This webinar will include time for participant Q&A with the experts.
Watch now