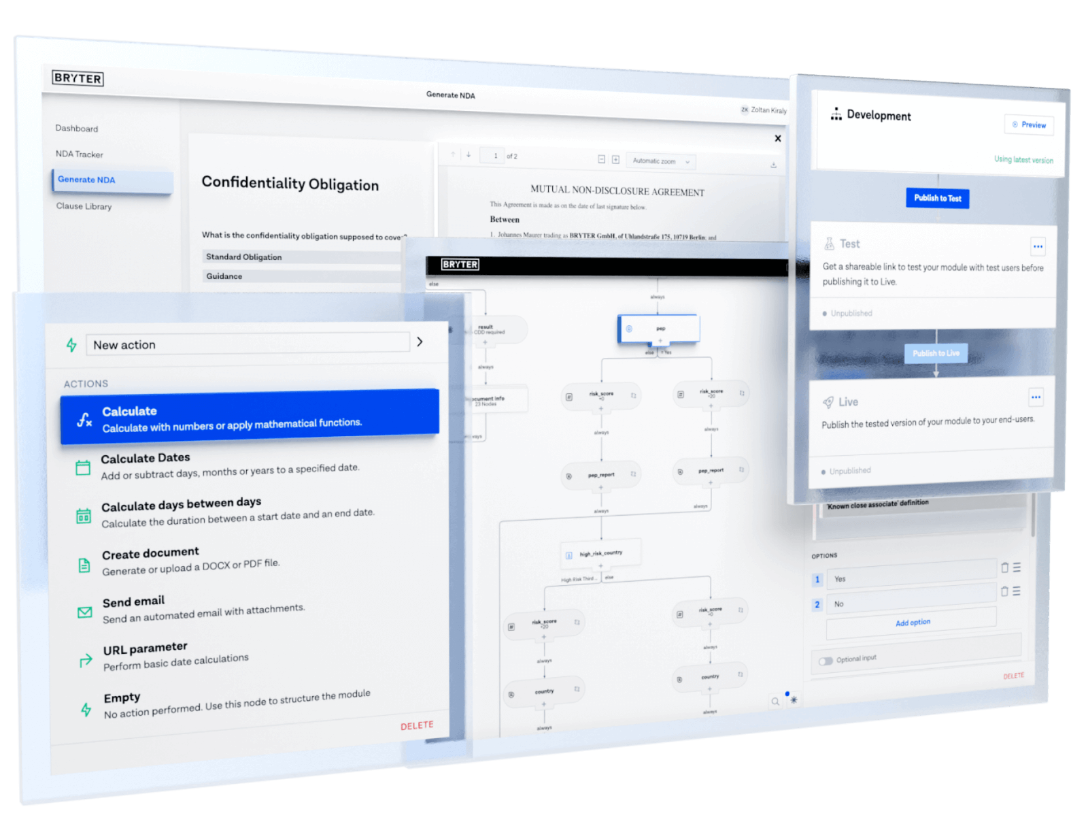 Digitize your know-how into self-service apps.
No IT. No code. No kidding.
Intuitive workflows – Visually define how you solve a problem and BRYTER turns that into an app.
Document automation – Generate complex contracts and stunning reports automatically.
Powerful collaboration + communication – Get out of emails and spreadsheets. Collect information using simple forms and databases and keep partners and clients informed automatically.

"Small effort, big outcome. BRYTER is highly supportive and service oriented."
Dr. Silvio K
Lecturer (Digitalisation, Law, and Legal Tech)

"The platform is quick and easy to use — and the first iteration of a product can be developed in a matter of hours."
Jordan P.
New Business Product Manager at Simmons & Simmons
Try BRYTER for free
Start automating your complex workflows with BRYTER.
Already have an account? Log in
14-day trial, no credit card required