The no-code service automation platform
Easily build digital solutions to automate complex services, without coding.
Build self-service applications
Turn any service into a self-service application. Collect information, process through your business reasoning and define deliverables. From idea to prototype in minutes, not months.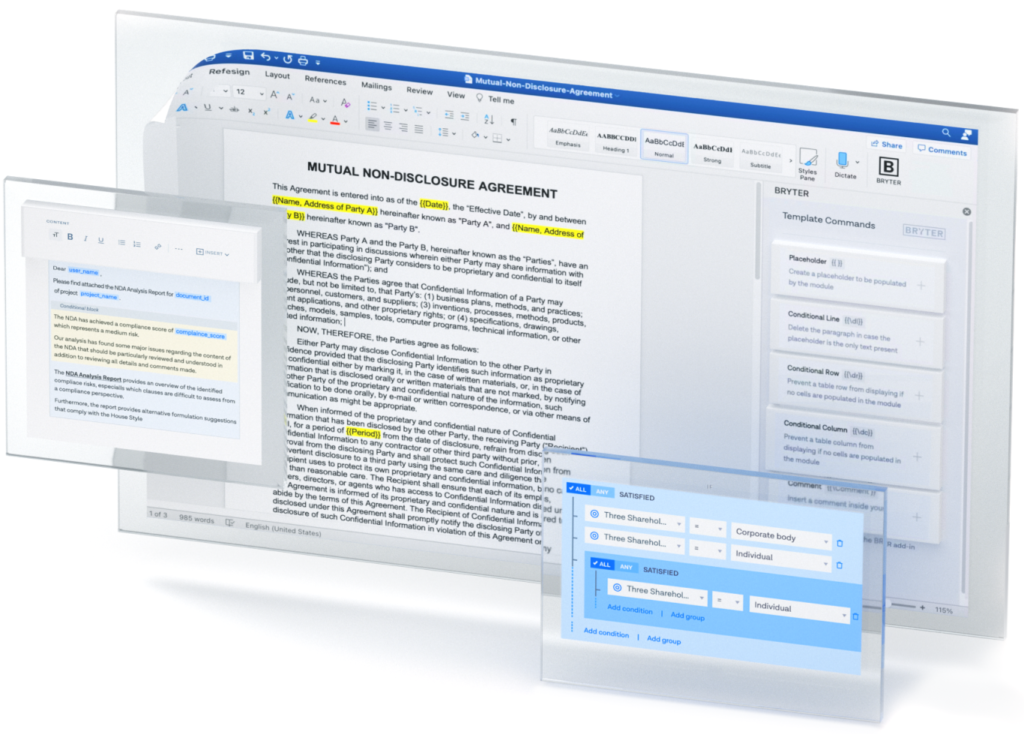 Create documents quickly and easily
Turn any text into an application that allows you to automatically create any document, template and email.
Upload templates with your branding and style.
Create templates in Microsoft Word with the MS Word Add-in.
Export documents in any format: Word, PDF, email.
Integrate with your document management system.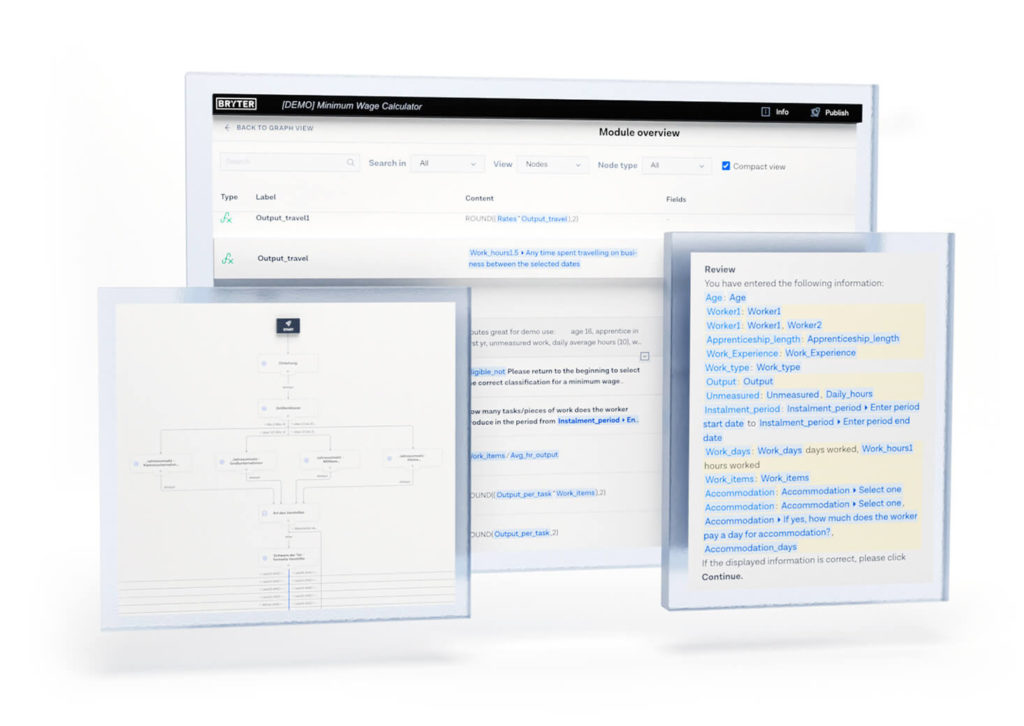 Incorporate business decisions in workflows
Enterprise services are more than workflows. They involve complex logic and decisions.
Automate complex decisioning
Create

scoring systems

Manage business rules
All the integrations you need

The enterprise toolbox
We know the needs of enterprises and professional consultancies and offer a feature-rich platform to deliver automation in a modern professional environment.

Make your services self-service
Give your team the tools to scale their services.