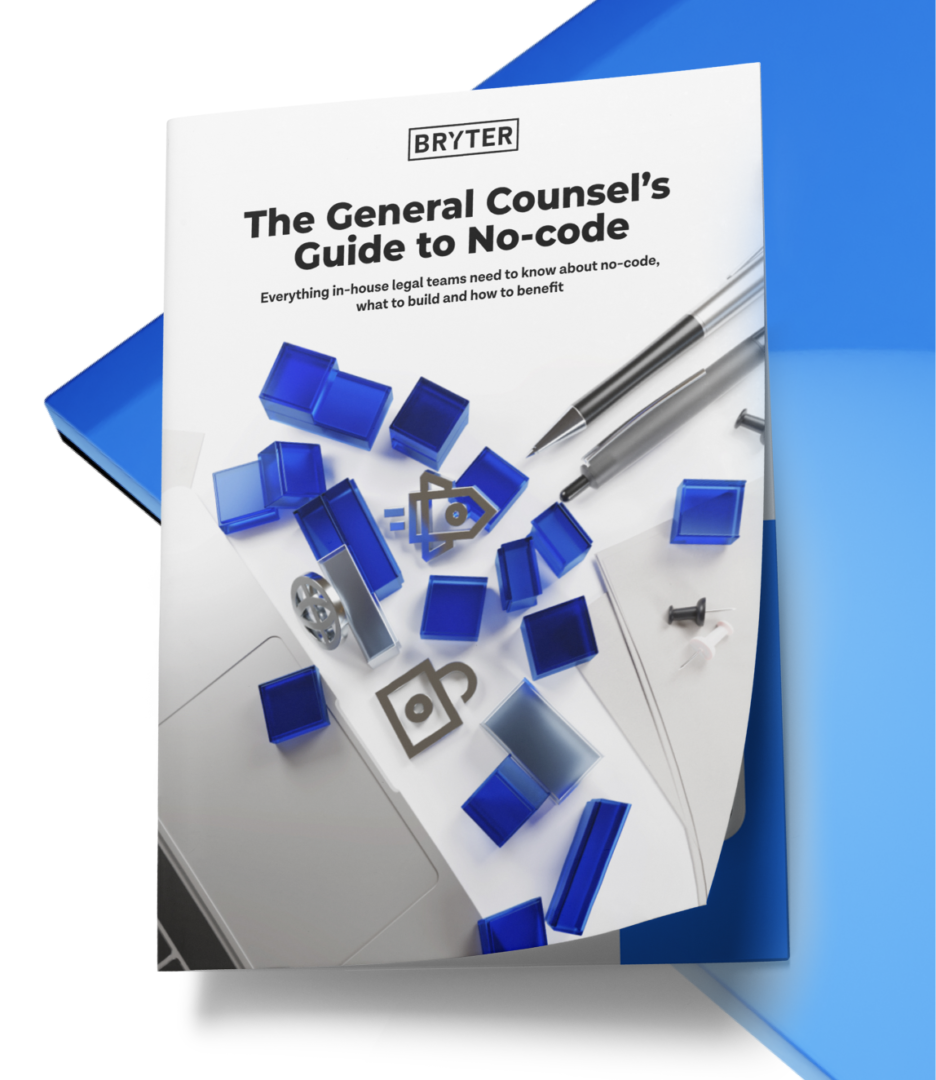 The General Counsel's Guide to No-code
Find out how in-house legal teams use no-code to save time, increase capacity and provide faster services to internal clients.
What's inside: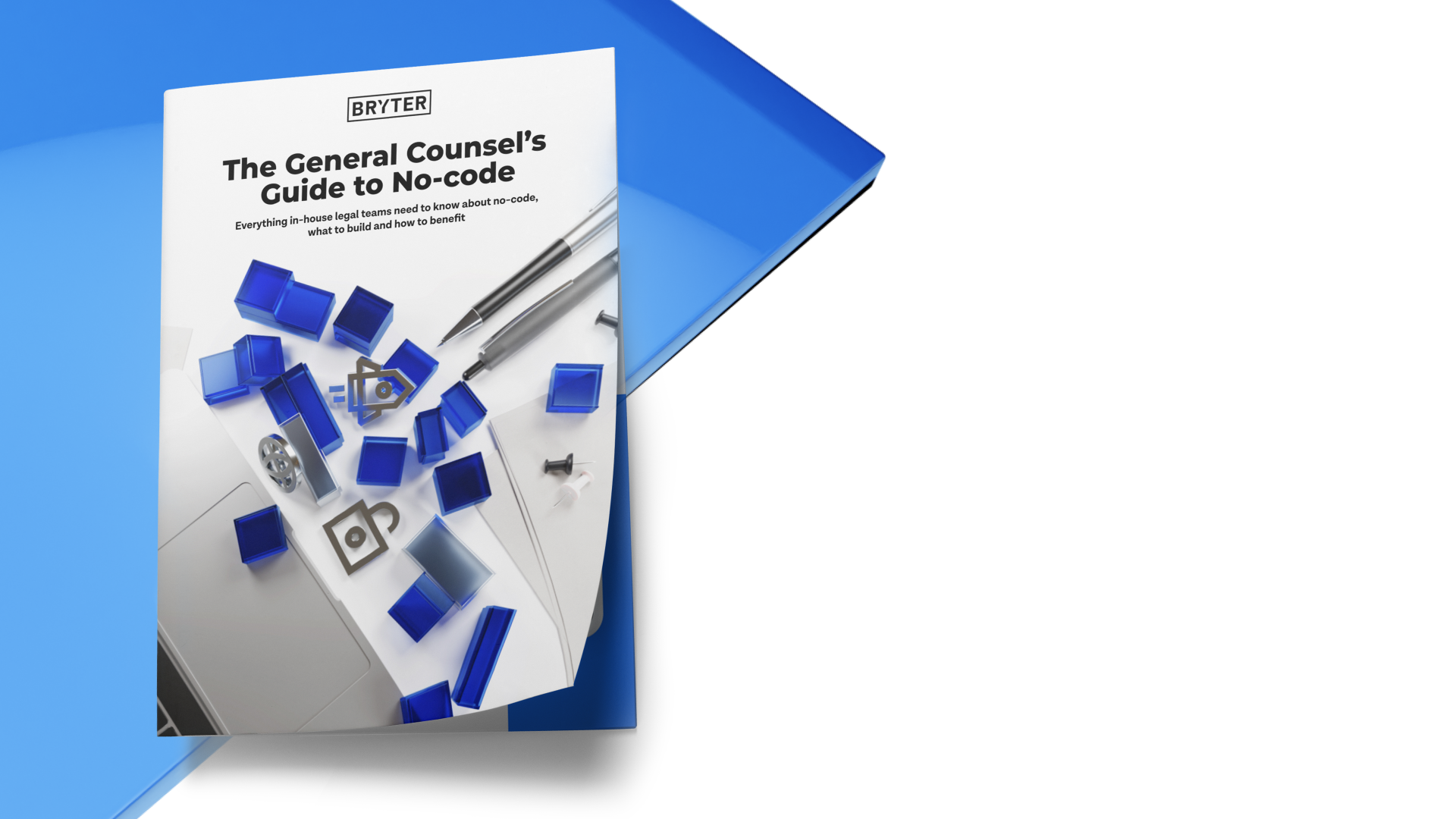 How do GCs participate in digital transformation? How do they transition their teams from perceived bottlenecks to business enablers? And how do they do this while managing an increased workload without an increase in headcount?

Download this in-depth Guide to find out what no-code is, how it helps in-house legal teams improve capacity and how General Counsels use no-code to drive digital transformation.
Download the Guide to learn more about:
No-code: what it is and where it's going
The connection between legal ops and no-code
How GCs and in-house teams use no-code to solve their biggest challenges
Practical use cases, including complex document creation, data breach reporting tools, and virtual legal assistants
Case studies from leading global corporates