Gleiss Lutz has spent 12 months using the BRYTER no-code automation platform to create an adaptable digital toolkit. The goal is to develop customized IT-based consulting products and solutions for business law clients. Simultaneously, this innovative approach toward a digital strategy helps Gleiss Lutz attract top legal talent.
In recent months, Gleiss Lutz has created 14 client applications, as well as many internal processes. Examples include: an antitrust fine calculator; a digital tool to control third country merger proceedings; a directors' dealing checker and multiple questionnaires helping clients with compliance issues e.g., for property purchase agreements.
How does Gleiss Lutz make use of BRYTER?
Digitalization creates many technological possibilities and challenges. It offers innovative law firms a fresh perspective in shaping their work. The use of legal tech increases efficiency across numerous projects, helping businesses make more efficient use of capacity. For example, in areas such as mass litigation, investigations, process control, analysis of big data or simply in project management. Gleiss Lutz also relies on a digitalization strategy for internal processes. For some years, the entire business intake process has been digitized and simplified by numerous workflows. The most recent project was to centralize and digitize the entire accounting process.
The digitization process can create new legal obstacles for law firms and their clients. However, delivering advice and solutions for these obstacles helps create new business opportunities. To identify future hurdles at an early stage, the firm's internal "Digitization Think Tank" deals exclusively with the digital topics of tomorrow to develop consulting products that help clients face these issues. Together with the legal tech department, solutions are developed to make new products as efficient as possible for clients. Innovations and new concepts are identified and implemented at an early stage, both as in-house developments and in cooperation with external partners.
Implementing a consistent digital strategy enables the development of innovative and customized legal tech tools that offer clients maximum efficiency. Gleiss Lutz continues to strengthen their commitment in this area to set new trends for the future legal tech environment. To successfully achieve this, an internal central legal tech department links important competencies from areas including IT, legal operations and legal advice, working closely with partners and management. Additionally, experts from Gleiss Lutz regularly exchange views with other leading European law firms as part of their "European Network".
BRYTER's value as a no-code solution – especially towards clients
With BRYTER, users can develop digital applications without any prior programming knowledge.
The intuitive user interface allows professionals without coding experience to develop and complete complex applications quickly. Components such as logic blocks, series of rules, text components or formulas can be individually assembled and combined via the easy-to-understand user interface. BRYTER helps close the gap between lawyers and product development teams and – most importantly – to clients.
By dispensing with the need for expensive developers and dramatically reducing development efforts, application and automation projects can be implemented using BRYTER within an economically reasonable and justifiable framework.
Growth through legal tech and innovation
"Systems must work for users and clients, i.e. they must be easy to use. You have to think of the whole thing like a clockwork device that has to be constantly readjusted and reassembled from time to time." – Marc Geiger
Marc Geiger's responsibilities at Gleiss Lutz include managing his teams and departments, but primarily developing visions and strategies to move the firm forward. For example, all processes should be optimally aligned with the business. This is where a consistent digitalization strategy, which is already well advanced at Gleiss Lutz, helps. It is a central building block for legal tech in the broader and narrower sense, but also requires a strong IT-focused landscape.
"Basically, digital applications play a role in all areas, regardless of whether the aim is to further optimize internal processes or to develop useful applications for clients. The COVID-19 pandemic was a catalyst for digital transformation and communication. Here, the firm benefited from having a well-developed digitalization strategy and consistently implemented it in many areas. For example, thanks to BRYTER, every employee at the firm can implement their ideas and projects, since anyone can work with the tool even without programming skills.
Using BRYTER helps to simplify daily work in many areas. By implementing the previously mentioned examples and many other (small) projects, some processes can be streamlined even further. The "digital toolbox" was made available to all employees 24/7, the possibilities offered by the no-code automation platform grew our innovation ideas list faster than it can be processed. This shows that with BRYTER we are on the right track." commented Marc Geiger.
Even so, the introduction of each tool must be carefully planned and executed. Despite the ease of use, Gleiss Lutz, together with BRYTER, offered legal tech training parallel to the introduction phase, which tutored participants about the technology and design thinking methods. Some colleagues were also trained as power users, who can now support more inexperienced colleagues.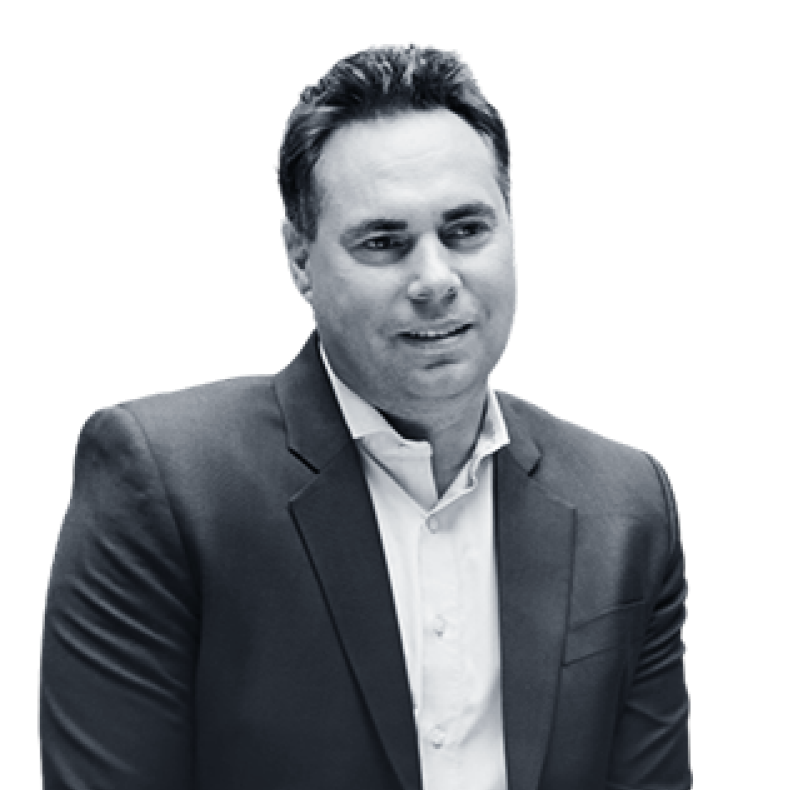 Marc Geiger heads the Legal Operations & Business Technologies division at Gleiss Lutz. This includes four departments; Legal Operations, Business Technologies/IT, Legal Tech and Library/Legal Research.
His responsibilities include, among other things, operational law firm management, innovation & business projects, legal tech, process strategies and optimization, digitalization/automation, business intelligence, compliance tasks, relocations as well as the development and support of IT, especially in strategic terms.
In 1998, Marc successfully completed his training as a bank clerk. From 2000 to 2003 he completed a "Business Law" degree at the University of Nürtingen/Geislingen.
Marc joined the law firm Gleiss Lutz in 2003 and has been working as an executive since 2007. From 2006 to 2009 he was also a lecturer at the University of Nürtingen/Geislingen on the subject of "Legal IT".
Legal tech in the field of human resources
A two-day legal tech workshop, where the law firm team and BRYTER develop together, is now a fixed feature of the Gleiss Lutz Academy and is offered to lawyers twice a year. Also, lawyers at Gleiss Lutz and BRYTER developers work on products beyond initial training to enable future client work.
"It is especially important for us to raise awareness of the technical know-how of our lawyers. We want our lawyers to be able to recognize, evaluate and use all the possibilities that legal tech offers", explains Sophia Jung.
"Our employees should remain curious and think "out-of-the-box". BRYTER has proven to be an especially useful tool in the field of legal tech due to its simple, intuitive application" she added.
An important part of the employer branding strategy at Gleiss Lutz is to recognize industry trends and to adapt and develop them for the business. Top applicants review which law firms notice important trends and how they are positioned, before applying.
A clear commitment to legal tech shows that the law firm is keeping up with the times and has the ambition to provide comprehensive and future-focused advice to clients.
Dealing with digitalization and the use of legal tech is an investment for the future. Using legal tech tools such as BRYTER makes the work of the lawyers at Gleiss Lutz easier. It offers ways to automate legal knowledge at least partially, helping streamline processes and to react to the needs of clients in a fast, flexible and cost-effective way.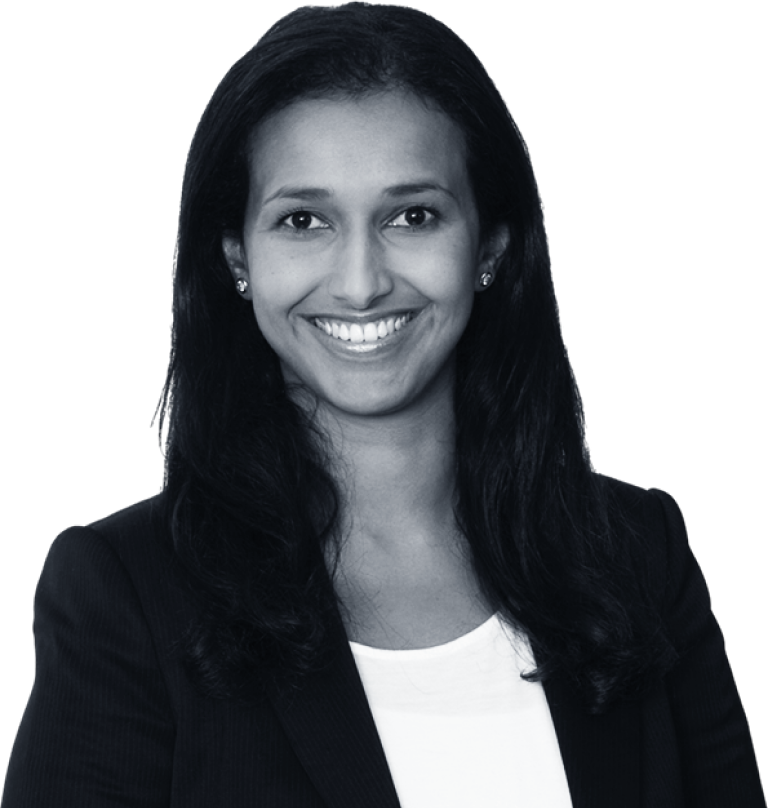 Sofia Jung is Co-Director of Human Resources Legal. This includes the departments; Legal Recruiting, Human Resources Development and HR Operations. The focus of Sofia's work is HR strategies and process optimization, employer branding, university marketing and talent relationship management. Sofia studied Business Administration in Rome and Frankfurt and worked for an international Leadership Services & Executive Search consultancy around Professional Services/Legal before joining Gleiss Lutz.
Legal tech and clients – An interview with Eric Wagner and Alexander Schwarz
Mr. Wagner what is your role at Gleiss Lutz?
"At Gleiss Lutz, I manage the commercial and product liability areas and accompany clients from Germany and abroad in these areas, both preventively and in real crisis situations. In addition, I have also been supporting the development and expansion of our legal tech department at Gleiss Lutz for about five years. In doing so, I bring in the perspective of a consultant, since not all new developments in this area bring advantages for our clients. Our goal is to separate the wheat from the chaff to offer our clients tailor-made legal tech solutions with real added value."
How do you use BRYTER in relation to clients?
"In my opinion, BRYTER is an excellent tool for conducting standardized audits in companies in a largely automated manner. For example, it is of great value in the context of contract management systems, in which departments are provided with the correct contract documents based on intelligent questionnaires or a consultation with the legal department. In addition, BRYTER can also be used to carry out audits – such as for compliance with the Money Laundering Act. In my opinion, the strength of the tool lies above all in the fact that it is a kind of "toolbox" with which different processes and tasks can be implemented."
Are digital applications, or specifically automation applications, already being addressed by clients?
"As a rule, clients rarely actively requested legal tech solutions. This was mainly due to the large number and fast pace of developments, and the complexity of the tasks, which make it difficult to keep an overview. We invest a great deal in observing and testing individual ideas and products and in some cases, actively pursue our own product development. We understand our role as consultants, in the sense that we actively inform our clients about possible legal tech solutions. In this way, we offer our clients real added value within the scope of our consulting services."
Do you have a particular strategy for using technology and digital products in your client relationship?
"Of course, efficiency is always a key issue. But there are other reasons for using legal tech tools. Our strategy is based on thinking creatively about their use at an early stage, through internal training of our lawyers and regular exchanges with our legal tech department. On this basis, we then discuss options and the associated advantages and disadvantages with our clients. In the end, it is always the client who decides whether and to what extent legal tech tools should be used."
Mr. Schwarz, as a high-end law firm you are particularly focused on individual and very strategic solutions – what role do digital solutions play?
"Digitalization has noticeably changed the legal industry and now plays a decisive role in the success of the law firm. Fortunately, we recognized this development early on and were well prepared for the rise of legal tech. This gives us a leading position in digitalization.
In our work for clients, legal tech is used in large, complex compliance and antitrust proceedings as well as in mass proceedings. We have also gained extensive experience in transactional or legal text analysis.
Also, we developed a range of digital assistants that make our work life noticeably easier and more efficient. The more repetitive tasks we can support or replace with software, the more freedom we create for our lawyers, which we can invest in individual and personalized advice for our clients. More efficiency also leads to higher quality.
Certainly, legal advice will remain primarily a "people business" in the future, especially for the highly complex mandates we handle. But legal tech is a strategic and technological future topic that already plays an important role when it comes to the award of mandates."
Mr. Wagner, how does BRYTER already influence your work today?
"With BRYTER we can expand our consulting services by an interesting facet: BRYTER does not replace legal analysis, but it does allow us to present our clients with an IT-based solution. With this solution, we can transfer the results of our analysis into an automated audit, even in the case of many similar circumstances. This makes the manual examination by the legal department internally, or by us as an external law firm, unnecessary in individual cases."
Which application possibilities do you see in the future?
"Due to the ongoing digitalization in all areas of business and increasing regulatory requirements, the importance of recurring checks and internal compliance systems will continue to grow. I, therefore, assume that the importance of BRYTER will grow as the tool enables the user to automate regulatory, legal expertise and cast it into meaningful, useful applications for various decision-making and auditing processes."
Mr. Schwarz, you have branded your legal tech training with BRYTER using the motto "Digital Toolset: Think legal – act digital" – what is this all about?
"For digitization and automation to create added value, the necessary digital structures must be created. The technology must be explained, and the various application possibilities that result from the use of an automation tool like BRYTER must be taught. Only those who also deal with digital topics can develop consulting products that help clients to master their respective challenges. This is what our legal tech training "Think legal – act digital" stands for.
For our younger lawyers, this is already a matter of course – and they demand it. If we want to have the best lawyers in a class, we must convince them of our qualities first. This also includes a training and further education program in legal tech. The attractiveness of a law firm is measured by many factors, and legal tech is one of them. That is why joint legal tech training with BRYTER is an important component of Gleiss Lutz' employer branding."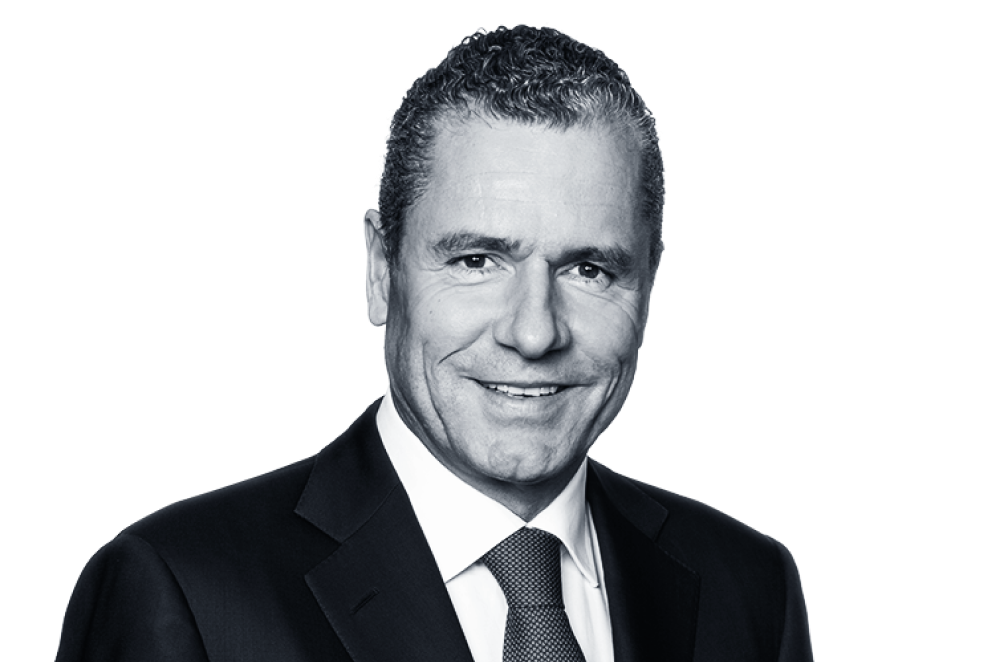 Alexander Schwarz completed his studies in Constance and Oxford (M.Jur. 1996). He has been a partner at Gleiss Lutz since 2003. From 2000 to 2003 Alexander Schwarz was a resident partner in the Prague office of Gleiss Lutz.
Alexander Schwarz was Chairman of the European Forum of the International Bar Association until 2017 and has been Chairman of the Regional Fora Coordination Committee since 2018.
Alexander advises on M&A transactions, corporate law matters and private equity. In the past, he has advised on numerous, mostly cross-border transactions. Alexander has been Co-Managing Partner of the firm since 2016.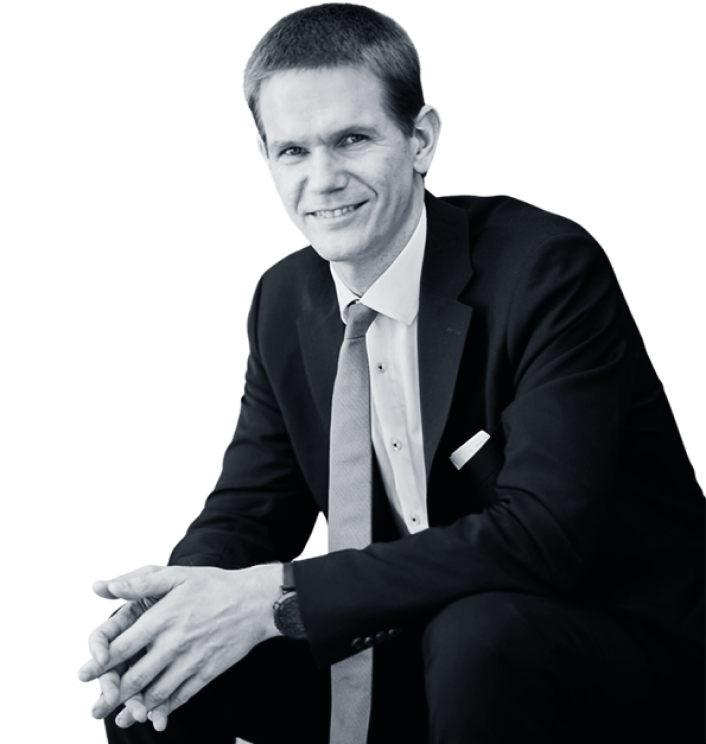 Eric Wagner specializes commercial business, including product liability and the fields of e-commerce, autonomous driving, connectivity and Industry 4.0, where he represents clients in both contractual and litigation matters. For this he was awarded, among other things, as "Lawyer of the Year for Litigation" (Handelsblatt/Best Lawyers 2017).
In the area of contract drafting, he is one of the leading lawyers in Germany and regularly represents clients in the drafting, negotiation and implementation of important projects. In addition, Eric is one of the world's leading experts in the field of product liability law. Eric has also been awarded as one of the 25 best lawyers in Germany under 40 years of age (JUVE Rechtsmarkt 1/2019).
About Gleiss Lutz
Gleiss Lutz is one of the leading independent commercial law firms in Germany with offices in Berlin, Düsseldorf, Frankfurt, Hamburg, Munich, Stuttgart and Brussels. With 85 partners and around 350 lawyers. Gleiss Lutz advises clients in all areas of commercial law. Clients include leading German and international companies from all industries, including numerous DAX and Fortune 500 companies, financial institutions, large private companies and public authorities. The firm is known for its high level of partner commitment, legal excellence and efficient and comprehensive advice.
The firm's lawyers are outstanding experts in their respective fields, working in interdisciplinary teams on integrated legal solutions. The market-leading practices are characterized by many years of experience and a deep understanding of their clients' industries. Thus, the firm offers its clients precise and comprehensive advice on demanding legal and commercial issues. A flexible, proven network of leading international law firms guarantees seamless advice in complex international projects.