It is no secret that the provision of legal services is changing. Major international law firms have understood that the challenges and the disruption of digitalization and technological solutions based on Legal Tech have to be faced. At Ashurst, we believe that we can only find the best solutions for our clients together with them. We assess their needs when it comes to tailor-made legal advice and take our excellent work to a new level using the latest state-of-the-art Legal Technologies.
Some of these evaluated needs form the basis of our use-cases, which have been tailored to specific legal issues by experienced Ashurst lawyers. At our first Ashurst Legal Hackathon held in Frankfurt in May 2019, students were invited to design, code, develop and present a prototype digital products for the assigned use-cases using BRYTER.

An innovative team
The objective of the Ashurst Advance team is to transform client service by continually evolving the firm's legal services delivery in order to provide real value and help our clients achieve their business objectives in a highly cost effective way.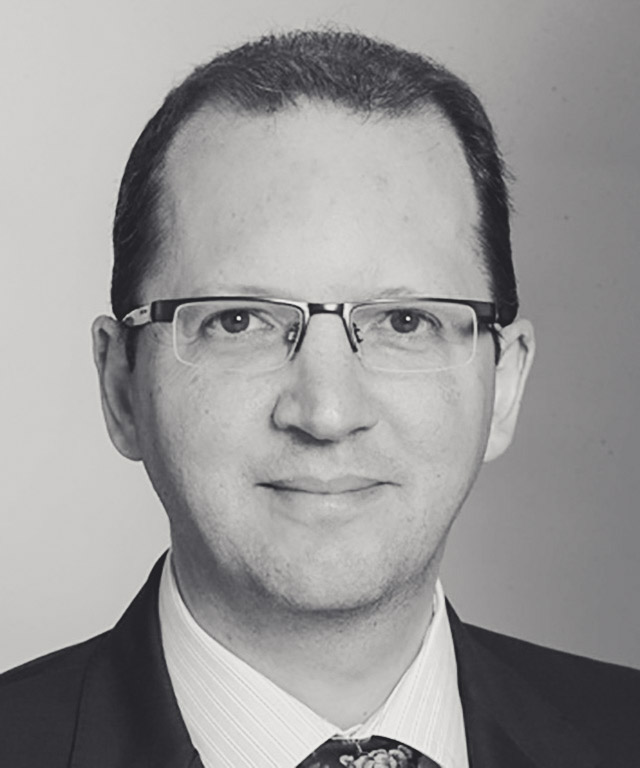 Christopher Georgiou is a partner and head of our global Ashurst Advance division, the firm's integrated "NewLaw" offering which focuses on the three fundamental areas of innovation in legal services: resources, process and technology.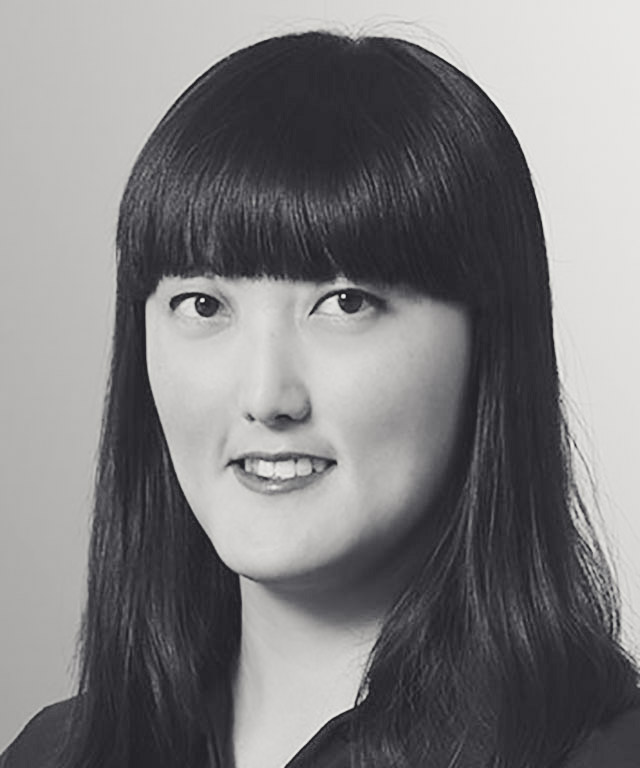 Tara L. Waters is a corporate partner and co-CEO of Ashurst Digital Ventures, the firm's in-house development and investment arm of Ashurst Advance, providing innovative technology-led solutions to clients.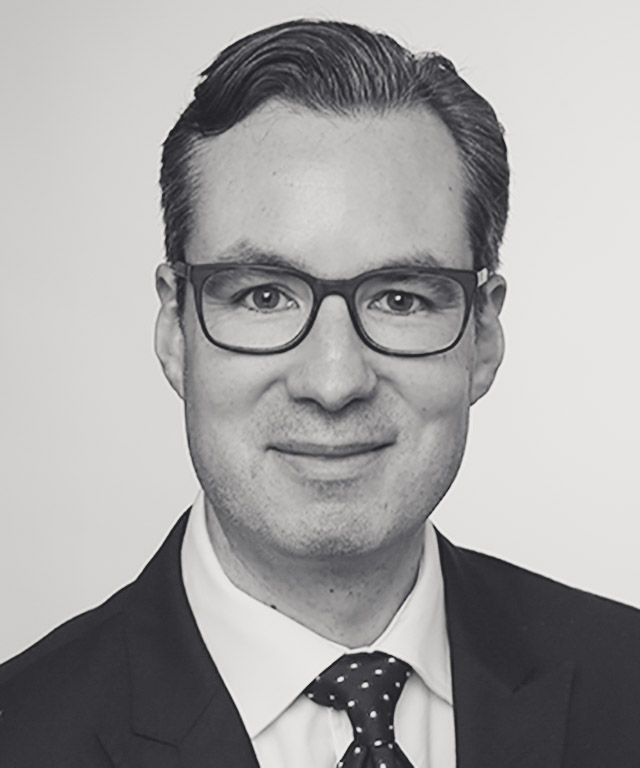 Dr. Michael Holzhäuser is a competition partner in Germany and has extensive experience in advising clients on the challenges with digital transformation of their businesses and in developing client solutions using state-of-the-art Legal Technology and legal project management. He leads the Legal Tech and innovation initiatives in Germany and heads the German Legal Tech Working Group. He is co-initiator and member of the advisory board for the postgraduate program "Legal Process Management" at the German Graduate School of Management & Law in Heilbronn/Germany, where he also lectures on disciplines "Legal Project Management for Compliance and Investigations".
Challenge
Technology transforms the way we provide legal services to our clients. At Ashurst, we believe that Legal Technology and digitization will be at the core of the future legal model and have therefore positioned technology at the heart of our strategy.
At our first Ashurst Legal Hackathon, we had 22 student 'hackers' in Frankfurt from academic backgrounds such as law, legal economics and information technology. The students were split into 4 teams, each mentored by a 'subject matter expert' from the relevant practice group. Over a 24-hour competition each team built a pilot of a digital tool using the BRYTER platform and then pitched their product to our expert judges. The tools showcased were:
a corporate policy analyzer (the winning project);
a tool for evaluating contracts from an antitrust perspective;
a GDPR compliance tool which helped users deal with Subject Access Requests; and
a security token offering term sheet generator.
The practical prototypes developed in the Hackathon are being reviewed by the Ashurst Digital Ventures team, turning them into real life client facing tools.
Solution
Ashurst Advance is our "NewLaw" division focused on innovation and transformation of legal services, and Legal Tech and digitalization are at the heart of our services. We have an excellent team of technology professionals and coders who use leading technologies in their daily work, such as contract automation, document review supported by machine learning, document creation software or virtual platforms for more efficient collaboration. The team continuously tests the latest technological developments in the market in order to expand or adjust our range of services. Ashurst Advance and Ashurst Digital Ventures though are not 'just another tech hub'. They are fully integrated into the firm and Ashurst Advance is a corporate division of Ashurst globally. In Germany, a Legal Tech working group which spans all practice groups, is working closely with Ashurst Advance and with our clients.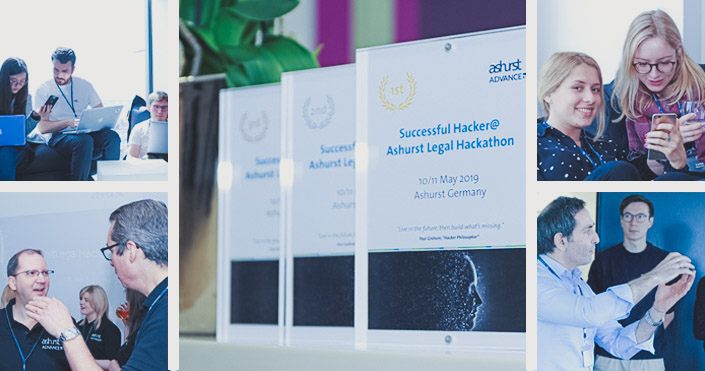 Law firms need to do much more than just digitalize parts of their legal work – they need to digitalize their business model. We were pleased to announce the launch of Ashurst Digital Ventures, Ashurst Advance's in-house development and investment arm, which focuses on developing innovative technology-based solutions for our clients. We partner with our clients to design and develop digital products and transform the way they use our legal services using the latest technology.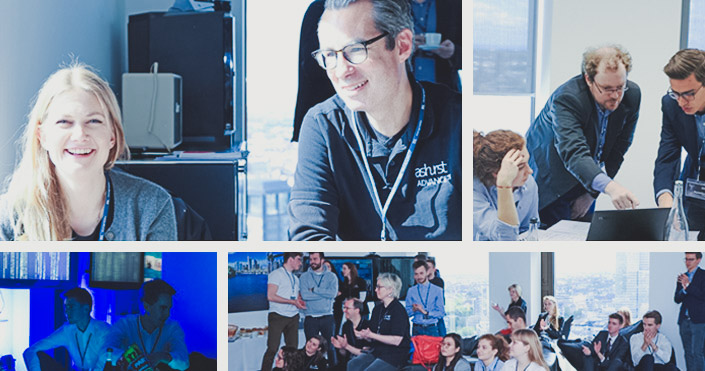 Finally, our strategy also includes strategic alliances with selected technology providers, as we believe that our focus must be on delivering excellent results for our clients and that the best way to achieve this is to combine our own legal expertise and talent with the best technologies available in the market.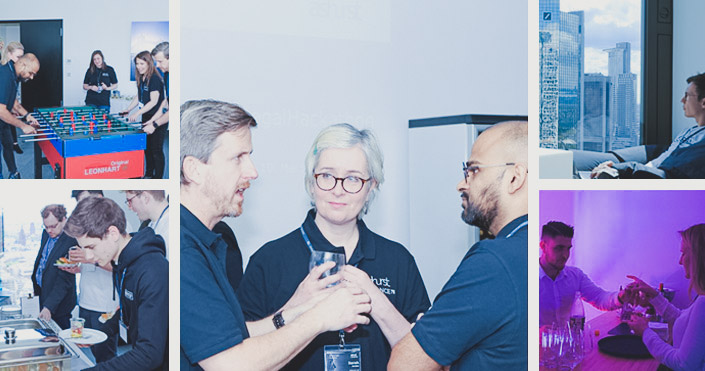 Results
Our first Ashurst Legal Hackathon in Frankfurt am Main was just the beginning of an emerging global initiative. The close cooperation with clients, technology providers and students of a technologically completely different generation forms the perfect basis for creating innovative prototypes which will be further developed by our experts. Excitingly some of these pilots will turn into client facing tools. We will continue to regularly conduct hackathons within the various practice groups globally to create prototypes for tools that our clients have on their wish-list.