Law firms are increasingly turning to technology to amplify their reach and impact. Instead of delivering legal services manually, law firms are using technology to turn legal knowledge and expertise into legal products that can be accessed 24/7, in a self-serve fashion.
We recently caught up with Stephen Allen, Head of Innovation and Digital Initiatives at Hogan Lovells, to learn how they are using BRYTER to productize legal knowledge and respond to opportunity within a changing digital landscape.
—
From lawyer to innovator — adapting to the times
Hello Stephen, thank you very much for being with us today. Please introduce yourself.
Hello! Thank you for having me. I lead the firm's Innovation and Digital initiatives, having previously served in the role of Global Head of Legal Operations at the firm, a team I created in 2016.
I will be responsible for devising and implementing the firm's innovation solutions relating to data science, artificial intelligence, machine learning, legal technology, and digital productization.
You are a lawyer by training, right?
I originally worked as a lawyer and then ran two divisions of France Telecom (in the UK and then Portugal) before returning to legal in 2007 to 'do things differently'. Alongside Rob Booth, GC of The Crown Estate, Stephanie Hamon, of Norton Rose Fulbright – I co-founded The Bionic Lawyer project to drive market-wide change – an initiative that BRYTER is generously supporting.
The changing face of the legal profession
What is the biggest driver for change at the moment? What is the biggest impediment?
The biggest cultural barrier to changing the legal industry today is that it perpetrates 'destructive reductionism' whereby one, single, professional discipline consumes and synthesizes all others.
I predict that the legal industry will become much broader, with new professions working alongside lawyers to help bring richer solutions to legal challenges.
I predict that the legal industry will become much broader, with new professions working alongside lawyers to help bring richer solutions to legal challenges.
Embracing tech-enabled opportunity
Can you tell us a bit about Hogan Lovells' legal innovation strategy?
We strive to ensure our firm is agile and poised to deal with challenges and to take advantage of key opportunities around the world. A strong focus on client service and our industry sector expertise are key to this.
We will continue to invest in key practice areas, including corporate, finance and litigation, as well as those with growing demand in the current climate, such as privacy, cybersecurity, and international trade. We will also grow our office in Birmingham, which drives efficiencies for our clients; and continue to invest in our Legal Project Management team, our flexible lawyer program, and leading technologies to help in the delivery of our core legal services.
Integrating tech — getting the balance right
It's always people first, then process and then technology. Done right – technology can close the dichotomy of fast, good and cheap. Done wrong – then the technology dictates how we work and ends up never getting adopted.
It's as much about culture change as anything else. We have a very clear agenda focusing on:
data science
automation
review tools
research tools
digital productization
This has been agreed with firm leadership, championed by our lead Innovation and lead LegalTech partners – and involves a lot of face to face time (and air miles).
Skill sets in-demand by modern-day law firms
Does the implementation of new technologies change the hiring needs of law firms?
We need other professions – such as technologists, operations, data science, project manager – to join the industry. Some firms have tried to retrain lawyers – and of course, a greater understanding of these areas is key – however, we need to bring together best in class professionals from across a broad range of disciplines working together.
How those new professionals are attracted to the industry and where they fit into current structures remains a work in progress.
How is Hogan Lovells using BRYTER?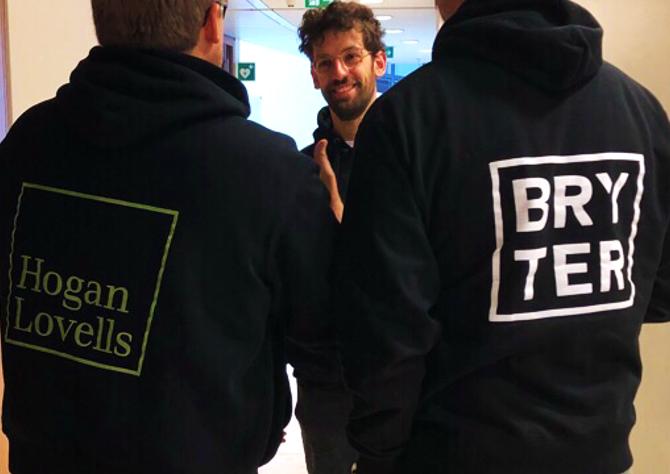 I see BRYTER principally in two ways: It is a very effective guided knowledge tool; and an automate process tool.
It does a whole bunch more than that and is an incredible 'sandbox' for people who have an idea and want to test it out – it is so easy to use (no coding, only workflow logic) that any idea that can't be worked up in BRYTER probably isn't a great idea.
We are currently building client-centric apps that will enable them to navigate through the core considerations of major transactions and will produce them a checklist and basic project plan.
This will help operations and commercial people in our clients prepare better for projects and have potential legal considerations front of mind. Another use case is building a 'triage' tool for project resourcing – this will aid efficiency and promote alternative delivery solutions.
Productizing knowledge and industrializing standard processes
I see us using BRYTER generally as the platform to productize knowledge. I think guidance notes will become a thing of the past – and interactive guidance tools in BRYTER becoming the new norm.
I think guidance notes will become a thing of the past – and interactive guidance tools in BRYTER becoming the new norm.
We are also looking at BRYTER as being a connector tool between disparate single point solutions to enable us to 'industrialize' standard processes.
What is your favorite BRYTER feature?
Not so much a specific feature but its simplicity of use is compelling. Anyone can use it. Literally, anyone!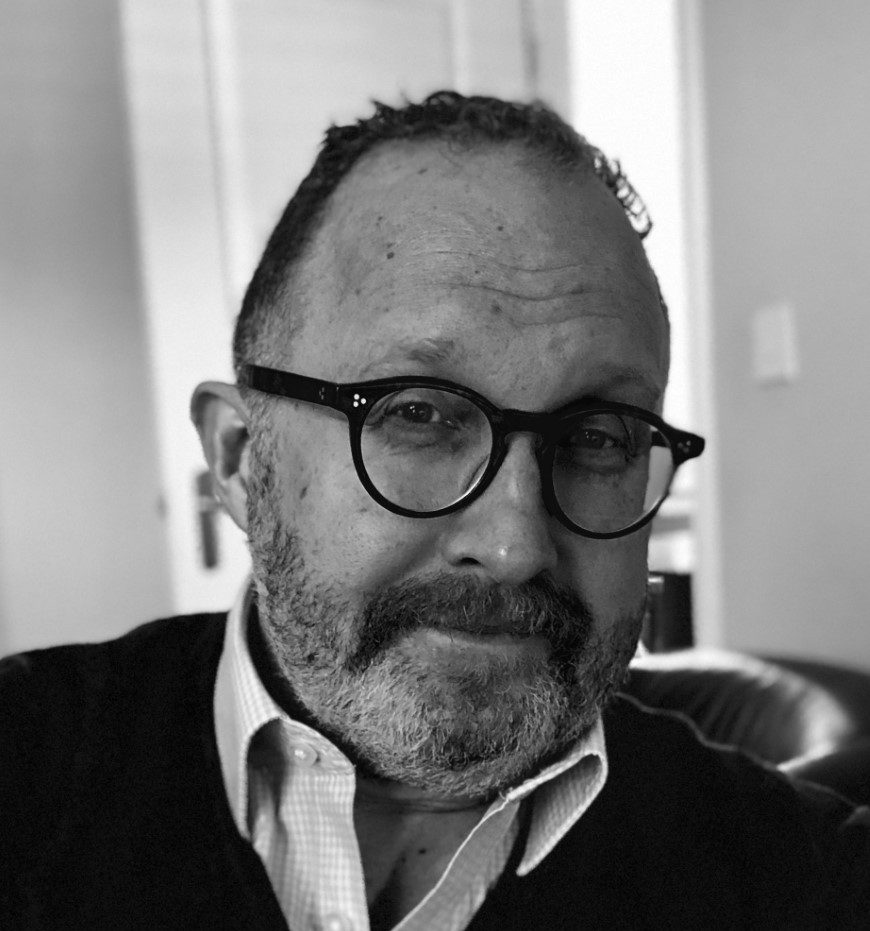 Stephen Allen is the head of Innovation and Digital Initiatives at Hogan Lovells and recently received the 2019 FT Awards Legal intrapreneur of the year award.
In three years at Hogan Lovells, Stephen has expanded the legal project management team and formed partnerships with legal services companies to expand the firm's delivery options and technology capability, including (i) the creation of our AI-enabled LIBOR toolkit; (ii) the creation of our Total Brand Care tool – a natural language processing; and (iii) the creation of a AI and automation tool kit for our lawyers including, of course, our collaboration with Bryter. Of the projects he has pioneered, he told the Financial Times that introducing a data science capability was the riskiest.
This involved developing models and algorithms to use in decision making and required him to overcome hurdles such as convincing the finance teams to share their data. Stephen has also co-founded the Bionic Lawyer Project, which aims to address problems facing the profession, from bias and privilege to an overreliance on email.
All the above initiatives were cited by the Financial Times in awarding him Legal Intrapreneur of the Year 2019.

Another major initiative devised by Stephen is the firm's Artificial Intelligence-based LIBOR solution, which combats the significant legal, and administrative and cost challenges of dealing with LIBOR re-papering for financial services clients.
Stephen works together with the firm's Global Head of Financial Institutions Sector, Sharon Lewis, and the Hogan Lovells Legal Delivery Centre in Birmingham to deliver this integrated solution that combines contract review and automated contract assembly technologies with focused legal review and advice to financial institutions seeking to address the phase-out of LIBOR.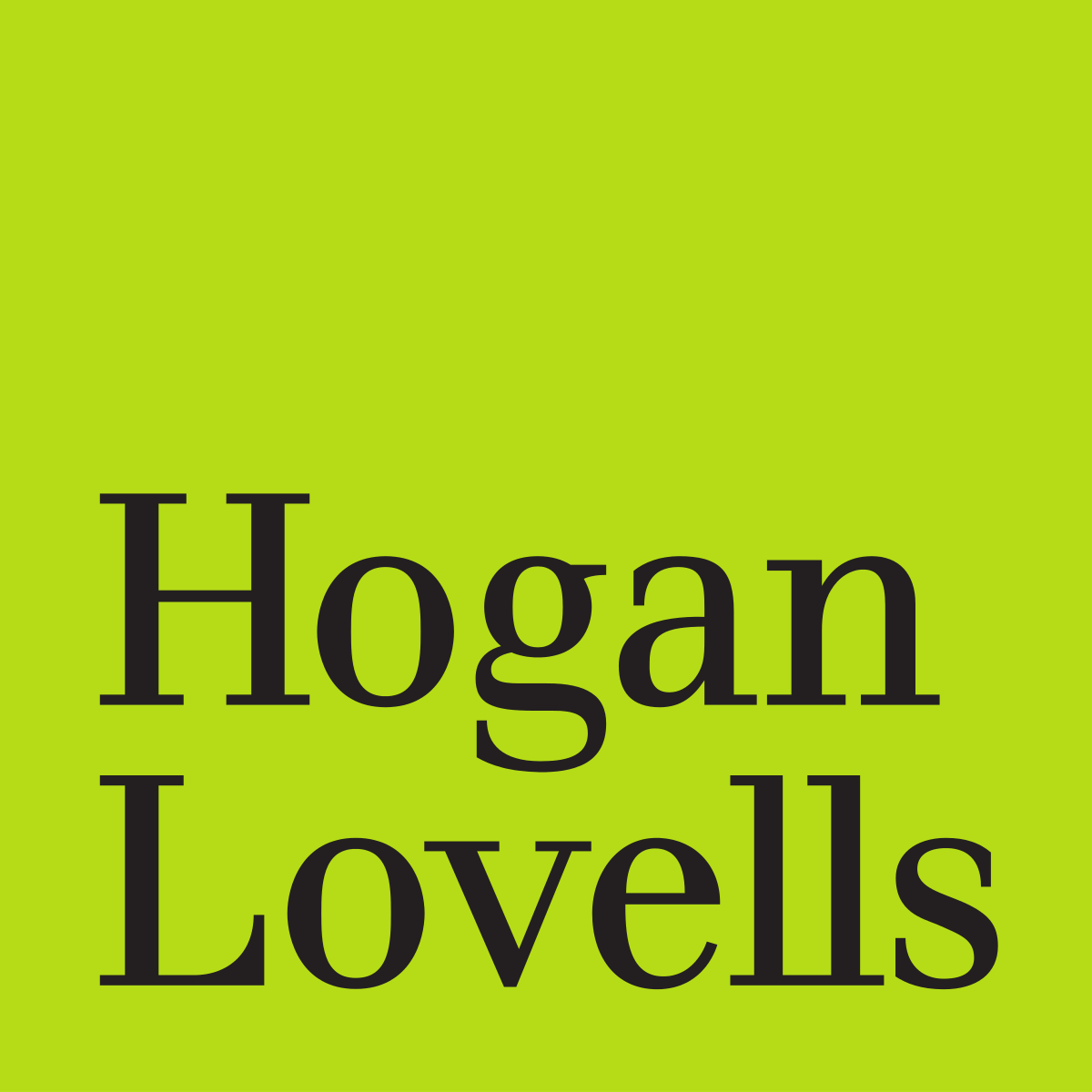 Hogan Lovells, one of the world's largest international law firms, was formed in 2010 with the merger of Washington-based Hogan & Hartson and London-based Lovells. The firm is ranked the world's 11th largest law firm by global revenues and 5th by UK revenues.
Hogan Lovells is an ambitious full-service law firm with 47 offices across 24 countries, 2,800 lawyers and global revenues of over US$2bn. They help their clients in a broad range of areas including complex disputes, high-value transactions (M&A and private equity), finance, regulatory, and intellectual property.
The Hogan Lovells disputes team advises 50 of the Fortune 100, their finance team advises 46 of the top 50 banks listed in the Fortune 500, their IP team represents more than half of the world's top 100 brands, and their transactions team received instructions on more than 700 global M&A deals over a three year period, with a total value of over US$500bn.