In 2021 LIBOR (short for London Interbank Offer Rate) will be decommissioned as the primary interbank exchange reference interest rate. BRYTER is being used for several LIBOR applications as institutions are preparing partly or fully automated repapering processes.
The Financial Conduct Authority, the UK's top regulator, tasked with overseeing the LIBOR transition, announced the benchmark will be phased out by 2021. Financial institutions across the globe are currently looking to set up risk-free rates for different currencies. For instance, the Secured Overnight Financing Rate (SOFR), the Sterling Over Night Index Average (SONIA) and the Short-Term Rate (€STR) are being recommended for the US Dollar, the British Pound and the Euro respectively. In order to prepare for the LIBOR transition, financial institutions first need to assess existing documents, processes and applications to ultimately allow for the adoption of an alternative rate. In most cases, this means identifying the inventory of at-risk agreements.
However, there are several key challenges associated with LIBOR:
Organizations using manual reviews for repapering that are time-consuming, expensive and too difficult
Disruption in processes which will require educating resources and even changing the way banks and their clients come to agreements.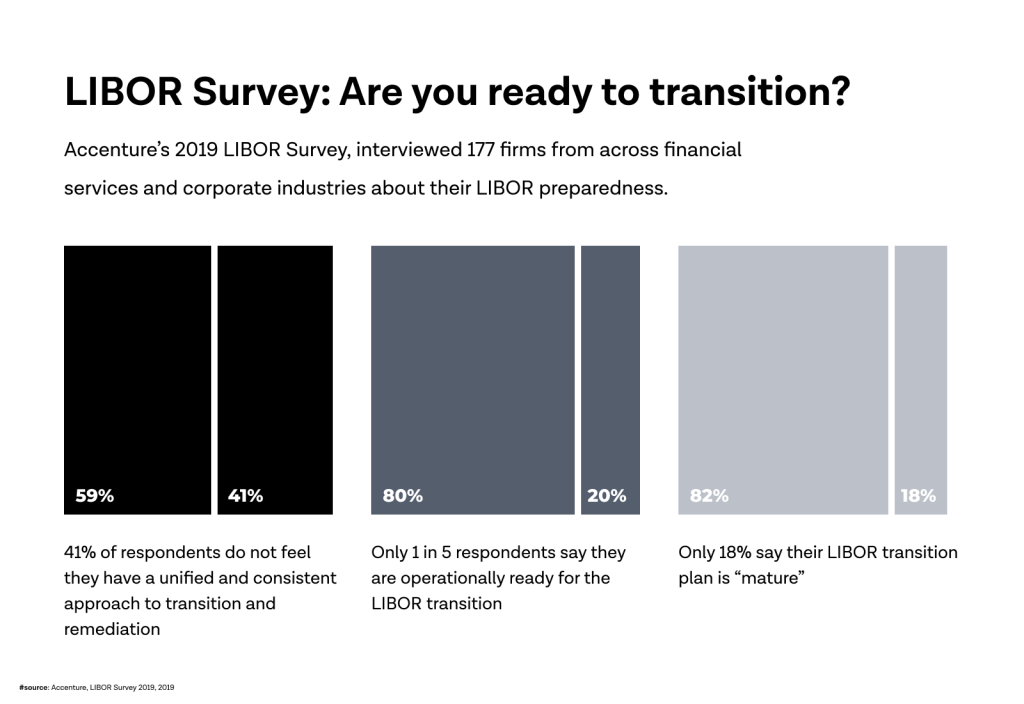 This is where BRYTER comes in.
To avoid undertaking lengthy and costly manual reviews, institutions are preparing partly or fully automated repapering and decision-support solutions enabling a swift, manageable and accurate process. BRYTER's no-code platform allows organizations to automate the process of identifying the inventory of at-risk agreements, without the need for programming expertise.
BRYTER is being used for a number of LIBOR applications, most importantly:
As a component part of repapering solutions, analyzing, altering and redacting documents in light of changes to provisions (both fully or partly automated);
Decision support engines for LIBOR-related questions;
Self-service document generation;
Self-contained repapering solutions; and
Process integrations for LIBOR-related changes and assessments.