"Rule Keeper" is the first application of PwC Legal providing clients with digital applications for regulatory decision-making processes.
More than 100 lawyers across Europe at PwC Legal will be successively equipped with BRYTER no-code decision automation platform to offer clients interactive applications. With the "Rule Keeper", PwC Legal Austria has already delivered its first application developed using BRYTER. This provides clients with digital applications for regulatory decision-making processes, whereby recurring legal issues can be efficiently handled and resolved. The new offering is not only aimed at legal and tax departments, but also in areas of compliance and data protection.
BRYTER no-code service automation platform is the first technology of its kind to make the potential for automation available to all business decision-makers . It provides professionals with a powerful toolkit for digital transformation. Digital applications can be developed without the need for prior programming skills. Functional components can be put together and combined as desired via an intuitive and easy-to-understand user interface, very much like digital Lego. BRYTER's platform enables powerful business applications to be easily built, maintained and delivered internally or to clients.
PwC Legal has long been involved with technology in law ("legal tech") and how it continues to change the way legal advice is provided. In addition to document automation, which is already part of PwC Legal's technology portfolio, PwC Legal also use machine learning software for document analysis. The automation of decision-making processes is now being added as a third technology group. This enables complex, rule-based decisions to be digitised and automatically mapped. And this enables PwC Legal to deliver interactive applications as an additional service offering.
Automation of legal services: A new technology group
The first applications were developed by the corporate M&A and commercial practices to provide interactive legal advice on standard or frequently asked questions. For example, applications were developed to: (a) determine whether to choose a share or asset deal; apply rules of conduct in the event of data protection violations; or (c) identify whether the supervisory authority must be informed of a personal data breach in accordance with the Data Breach Notification (GDPR).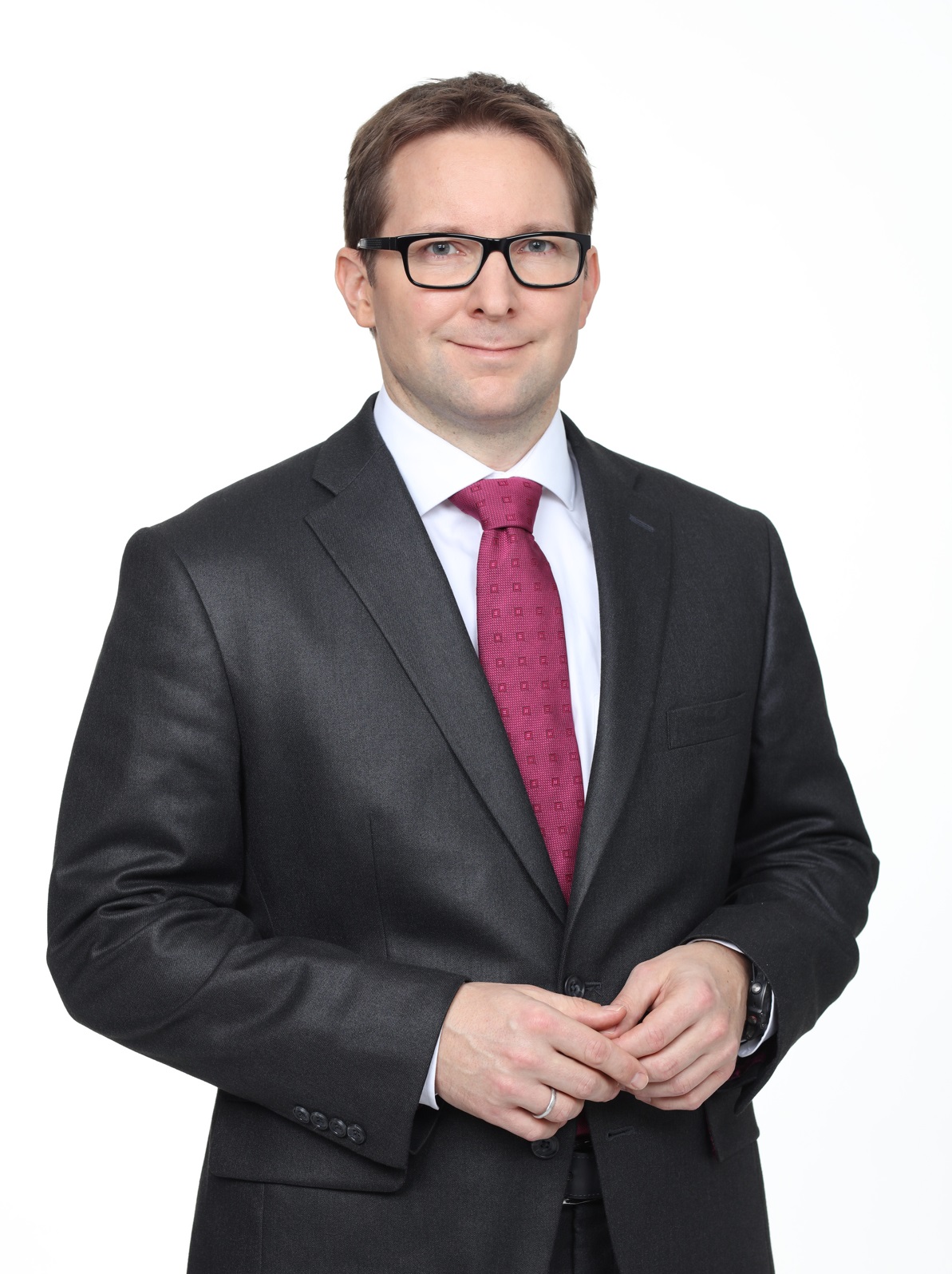 Christian Öhner is Managing Partner at PwC Legal Austria. Before launching PwC Legal Austria in September 2016, he worked with renowned international law firms and a leading strategy consulting firm. Christian is an experienced specialist in the field of M&A and has over 13 years of experience in Financial Services, Private Equity as well as Asset Management.
Digitization has changed the legal sector noticeably.

Christian Oehner, Managing Partner PwC Legal Austria, Global Legal Tech Leader
"Digitization also affects how we do our work," says Christian Öhner, Managing Partner at PwC Legal Austria and Global Legal Tech Leader. "Rule Keeper is a product that enables our clients to map standardisable decision-making processes more efficiently in the future".
Great potential of automation in legal practice
Rule Keeper includes applications that digitize standardizable legal decisions. This offers more autonomous and, ultimately, faster dissemination of expertise and advice at any time. Answers can be generated automatically, particularly for repetitive legal questions, whilst simultaneously generating documents or triggering certain actions (e.g. emails or approvals). This approach has two advantages, especially for legal and regulatory experts: (a) content is easy to enter and update; and (b) the applications developed are highly transparent.
Undoubtedly, the potential for automating decisions is very high, particularly in the areas of law and compliance where employees are often confronted with a plethora of rules, regulations and guidelines that are not always easy to understand. This often leads to a high volume of repetitive questions in legal and compliance departments.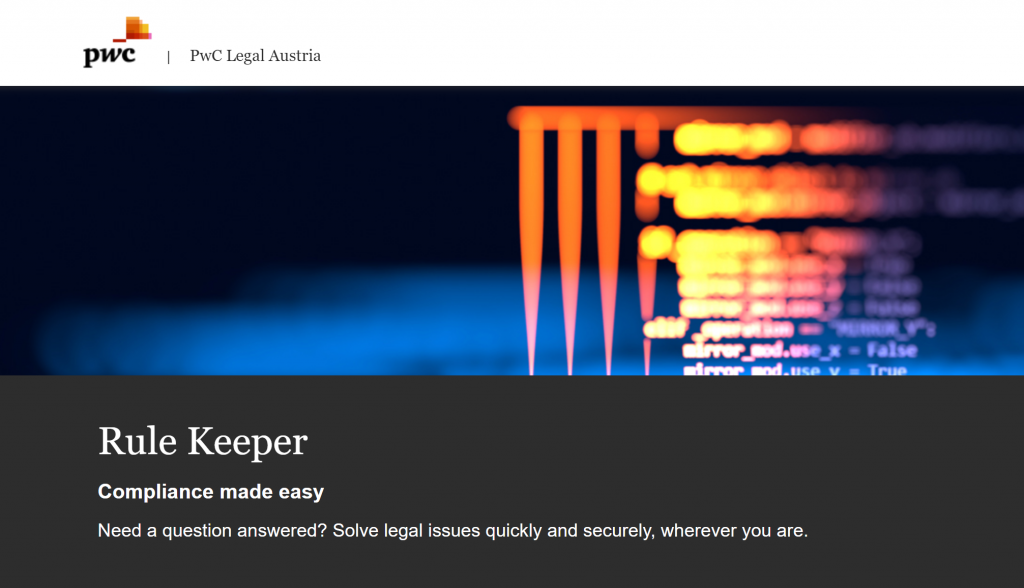 With Rule Keeper, legal know-how can be conveyed in a simple and intuitive way and made available digitally at any time. This alleviates capacity issues for legal and compliance departments so they can spend more time dealing with higher risk outliers. In addition, there is a full audit trail behind the use of the Rule Keeper applications which, in many cases, fulfils further compliance requirements.
How is a Rule Keeper decision module created?
The Rule Keeper product has been developed on the basis of the technology of the BRYTER no-code platform, which can be used to quickly and intuitively map and automate decision paths. At PwC Legal Austria, the lawyers themselves work with the platform and develop individual modules together with the Legal Tech Team. The advantage of this approach is that technical experts and developers are one and the same person during product development and no information is lost through interfaces between these two functions.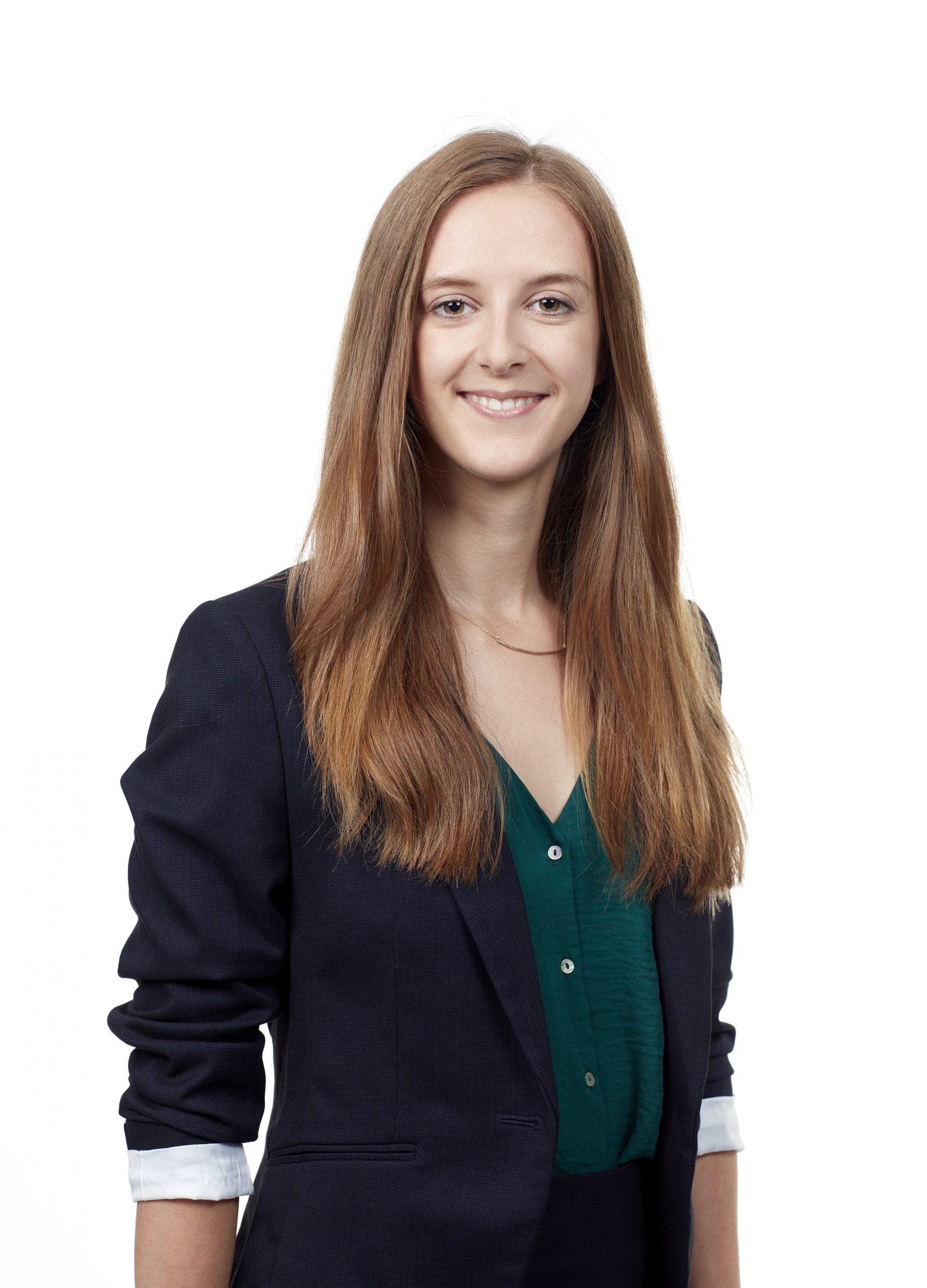 Silke manages the area "Legal Tech & Knowledge Management" at PwC Legal Austria and also advises in the areas of data protection law and industrial property rights, in particular in unfair competition, trademark law and copyright matters. Before joining PwC Legal, Silke was working in a renowned Viennese boutique law firm and most recently gained experience in companies that develop software for the legal industry. Due to her engagement in the field of Legal Tech, she was awarded as "Woman of Legal Tech 2018" for Austria, Germany and Switzerland.
We see enormous potential in this type of product development.

Silke Graf, Senior Associate PwC Legal Austria, Head of Legal Tech, Woman of Legal Tech 2018
"We see enormous potential in this type of product development because our legal experts are now dealing with issues such as user-friendliness and comprehensibility of applications themselves. In the end, the product benefits from this because much more practical experience is incorporated into the development process," explains Silke Graf, Head of Legal Tech at PwC Legal Austria. "We first clarify in a workshop together with the client where action is required and how we can make decision-making processes more efficient with Rule Keeper. Then our lawyers and our Legal Tech team work together to develop and implement the requirements. Until the final version is ready, several loops are drawn, in which different stakeholders are involved, in order to finally obtain a product that is tailored to the target group," says Silke Graf.
A customer can use this fully customized application within the company or embed it on their website, making it accessible to the public.
"The PwC Legal team has a clear strategy for shaping legal advice. The RuleKeeper application is a good example of this. We are pleased to see that BRYTER has become the technology of choice," says Michael Grupp, CEO and co-founder of BRYTER. "We help to turn hour-based services into scalable products. It is great to part of this success story."
Book a demo today to see how BRYTER no-code platform can help you transforming your business.