As business professionals turn to no-code and low-code to build powerful apps and shorten time to value, the question of efficiency remains: is there a difference between low-code and no-code, and which suits each organization better? Read on to learn how low-code stacks against no-code and ways in which you can benefit the most.
Why do low-code and no-code matter so much today?
The pandemic has revealed the scale and impact of inefficient processes and obsolete ways of work. Companies had to stay connected and act even faster than before to market development and customer requirements. Amidst the urgency to deliver services to clients, it has become clear that custom apps delivered by in-house IT teams are not a sustainable option in the long run.
As in-house IT teams focus on product-related features, business experts in legal, finance, compliance, and operations need to look for mass-produced apps. While these apps are robust and reliable, they cannot quite exactly meet the company's specific needs, leading to pitfalls in operational workflows.
Meanwhile, budget constraints require domain experts to either outsource parts of activities to external counsel or carry out tasks manually. This repetitive work leads to errors, often resulting in non-compliance and missed opportunities, and lost deals.
As a result, more and more business experts turn to low-code and no-code to build apps and shorten time to value for clients. It should come as no surprise that according to Gartner, 65% of application development will be low code or no-code by 2024. Similarly, it's projected that 75% of companies will integrate low-code and no-code solutions into their existing tech stack.
With the no-code paradigm, domain experts can deliver digital innovation without having to wait on expensive and lengthy IT-driven projects. App building and workflow automation created with no-code allow team members to build digital tools at speed. That skill was previously the preserve of software engineers. Now, it helps expand their role, develop new skills and grow service offerings.
What is low-code?
Low-code is visual-focused development where technical users build applications through a drag and drop UI, but with some coding knowledge required. Essentially, low-code is targeted towards developers: a way for those skilled in programming to program faster.
In terms of benefits, low-code platforms reduce the amount of traditional hand-coding and so accelerate business productivity as a result. However, there will always be a need for a technical person to help, since most automation projects will need some coding sooner or later.
The advantage of low-code over traditional programming is that it allows developers to avoid repetitive chunks of code or manual coding. Instead, developers can focus more on the architecture of the solution. They can also prioritise the strategic aspect of the application, while the low-code platform takes care of the grunt work.
Also, low-code platforms typically come with integrations and security features preconfigured, much like no-code. This allows developers to build reliable applications faster, without having to wait on security or integrations specialists for assistance.
However, low-code requires technical know-how to truly enable scalability or cater to highly specific processes.
What is no-code?
Similar to low-code, no-code is also designed to expedite the automation process. But, no-code requires no knowledge of any programming language to build the tools. No-code is targeted towards anyone – from citizens to business experts who want to benefit from digitization.
Rather than forcing them to depend on IT, no-code turns domain experts into solution designers, through an easy-to-use toolset that enables experts to create self-service solutions that communicate in the same language as the in-house client.
In terms of daily activities, no-code tools allow anyone to participate in building applications that automate, rationalize and improve how tasks are performed. Helping to automate repetitive tasks, it frees up legal professionals to focus on key issues and value-additive tasks.
How low-code and no-code developed over time
While the low-code/no-code paradigm is increasingly popular, the concept itself has existed for decades now.
Take Microsoft Excel, which is one of BRYTER integrations and one of the most widely used enterprise resource planning (ERP) software pieces out there. Its popularity lies largely in the fact that it lets anyone make complex business decisions with as little as a click. Similar no-code platforms, including Shopify, Typeform, and WordPress have all empowered people to build online shops, forms, and websites without ever having to learn to code.
Since the early eighties, when the desktop PC arrived, business leaders were worried that the world would run out of programmers as the number of computers in use exploded. For them, codeless design was a must.
Then came the rise in the volume of code as applications bloomed into complex, storage-hogging beasts. As each enterprise developed its own applications, these efforts started to require large, dedicated teams of managers, coders and 24-hour troubleshooters. This was not a sustainable effort as megabytes became gigabytes, then terabytes of code and data.
The need for businesses to solve problems faster, improve customer experience and increase operational efficiency has since brought no-code firmly into view. And while no-code has gained momentum in recent years, it was back in 2009 that IT industry analysts at Forrester and Gartner first began discussing a class of "citizen developers". Their insights include the key notion that no-code is not defined by a level of syntax-like knowledge, but business understanding, skill level and users' personal drive to achieve a result.
A short history of no-code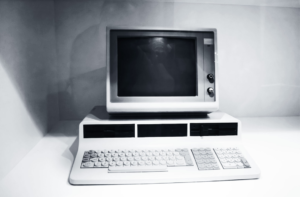 First electronic computers come into existence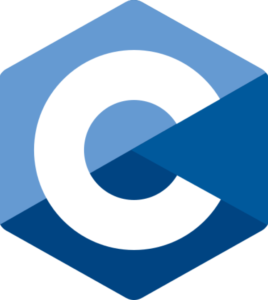 Era of C programming language begins, giving birth to wide-use applications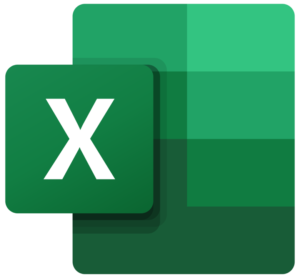 Microsoft release Excel, the forerunner of today's no-code applications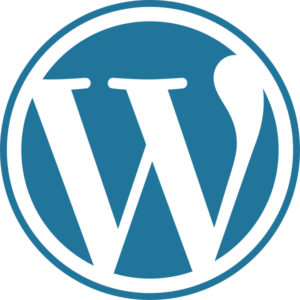 WordPress allows building websites online with no coding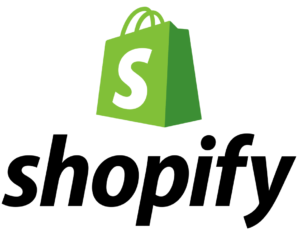 Shopify enables people to build online stores, again with no coding required
No-code movement tools start to spring up, allowing build end-to-end self-service apps for multiple business purposes
Low-code vs no-code automation
While low-code and no-code solutions appear to be similar, there are some key differences you should bear in mind when choosing how to empower your business experts. Ultimately, both approaches help shorten time to value and empower experts in the organization to drive digital transformation and deliver reliable services efficiently: the question is only which approach works better for your particular needs.
So here is a rundown of key differences between low-code and no-code:
Low-Code
Aimed at developers who want to speed up coding practices
Requires little training, but requires some prior technical knowledge and skills
Good to build both front-end and less sophisticated back-end applications, that can be integrated or work as standalone
Cost reduction compared to traditional programming
No-Code
Aimed at business professionals without coding skills who want to build apps on their own
Requires little training; business experts can start building apps in hours
Suitable to automate everyday workflows, such as legal operations, complex document automation, repapering, contracting or risk reporting, both standalone or int
More cost-effective compared to both traditional programming and low-code
No-code jargon, explained
The advent of new technologies has brought about a handful of new terms that companies should get acquainted with to make a better decision when opting for their new development paradigm. Here is a quick glossary of key concepts related to no-code automation and no-code platforms.
Artificial intelligence
Artificial intelligence is both the theory and the practice of using and building computer systems that perform tasks that normally require human intelligence. It is used in speech recognition, decision-making, visual perception. AI ranges from spam filters on email to robots suggesting personalized healthcare plans.
Digital transformation
Digital transformation is a paradigm in business management that promotes the integration of digital technologies into all parts of a business, reshaping the way business has been traditionally done.
Hyperautomation
Hyperautomation is the end-to-end automation beyond RPA that combines complementary technologies (e.g. AI, RPA, machine learning) to augment business processes to help users carry out tasks faster.
Low-code
Low-code is an approach to building software that reduces the amount of coding needed. However, the user still needs to have some coding skills. Whereas no-code allows anyone to build tools, low-code makes it easier for developers to build software.
No-code
No-code is a software development approach that requires zero coding knowledge from the user. At the same time, no-code lets users build powerful apps through an easy-to-use, drag-and-drop editor. While low-code helps software developers build apps faster, no-code enables domain experts to build digital applications.
RPA
RPA or robotic process automation is a form of business process improvement. The user defines a set of instructions for the (ro)bot to perform and thus automate recurring and repetitive tasks. While no-code and low-code, RPA is geared more towards mimicking repetitive, basic interactions.
If you are looking to build digital apps fast and easy, book a demo to learn how BRYTER can support your business in automating complex services and build self-service apps.