EBS University has added a legal engineering course to their curriculum to prepare their students for the legal careers of the future.
The legal industry is at an inflection point, and the way law is practiced is changing. As more legal professionals look to embrace the proven benefits of legal technology, universities must prepare students for the legal careers of the future. Namely, demand is rising for legal engineers, those with legal expertise, but also an understanding of how to turn legal processes into digital applications.
The BRYTER Center for Digitalization & Law at EBS University is dedicated to preparing law students for tech-enabled legal careers, and as such has expanded its offering to include a course on legal engineering, which will be offered beginning in 2023 with the support of BRYTER.
Preparing law students for a digital future
EBS University is readying students for the evolving challenges of the legal industry and making sure they are educated on the relatively new profession of legal engineering.
Prof. Dr. Emanuel Towfigh, Director of the BRYTER Center for Digitalization & Law at EBS University, said, "In the future, many legal teams are likely to have a legal engineer on board, someone who is skilled in law and technology and can build digital solutions. In fact, many top firms have already embraced legal engineering. With this new course, we are directly preparing our students for those roles, so that they are ready to help build the future of law."
As legal technology becomes more integrated into the legal profession, lawyers must be able to fully utilize software to automate time-consuming processes, reduce errors, and accelerate the delivery of legal advice without sacrificing quality. Legal problems are complex, often unique, and high stakes. Rigid, boxed software isn't always going to be as effective for law as it is in other practice areas. The successful digitization of legal processes, therefore, requires legal experts to be able not just to use software, but to build it and customize it to solve individual challenges. That's why legal engineers are becoming more prevalent in the industry.
Why legal engineering matters for future lawyers
The legal engineer combines the traditional responsibilities of a lawyer with a passion for innovation and technology.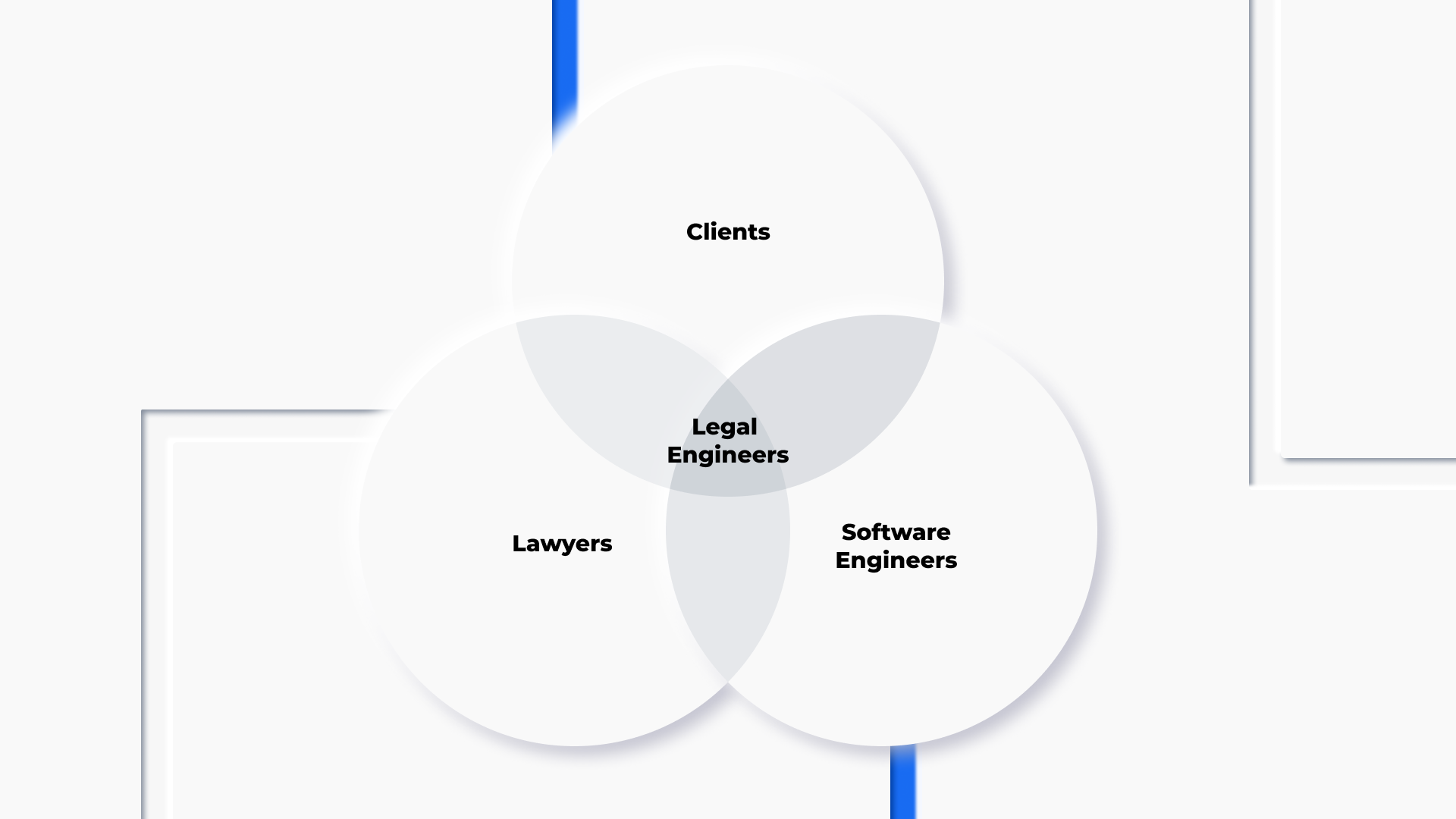 Their knowledge of legal methodologies, understanding of technology, and mastery of project management skills position the legal engineer as a highly valuable fixture in the value chain of modern law firms that increasingly rely on technology.
Leading the advancement of the legal industry
To date, this growing role has received little attention in academic education so far, so this course at EBS University is a major step towards closing this gap and responding to the changing demands placed on today's lawyers.
According to EBS University, "The new introductory course aims to provide students with a sound understanding of the entire value chain in the field of legal engineering that goes beyond mere knowledge of certain software tools. Thus, it ideally complements the contents of the specialization programme "Law & Digitalisation". The main focus of the course is on key competencies from software development and project management as well as the respective (market) economic contexts. In addition to conveying abstract knowledge, references to practical implementation are always made and examples from experts from the legal market are used."
BRYTER is proud to lend its support and expertise to this initiative as the leading international provider of legal automation software.
You can learn more about this course at EBS by reading the university's press release.